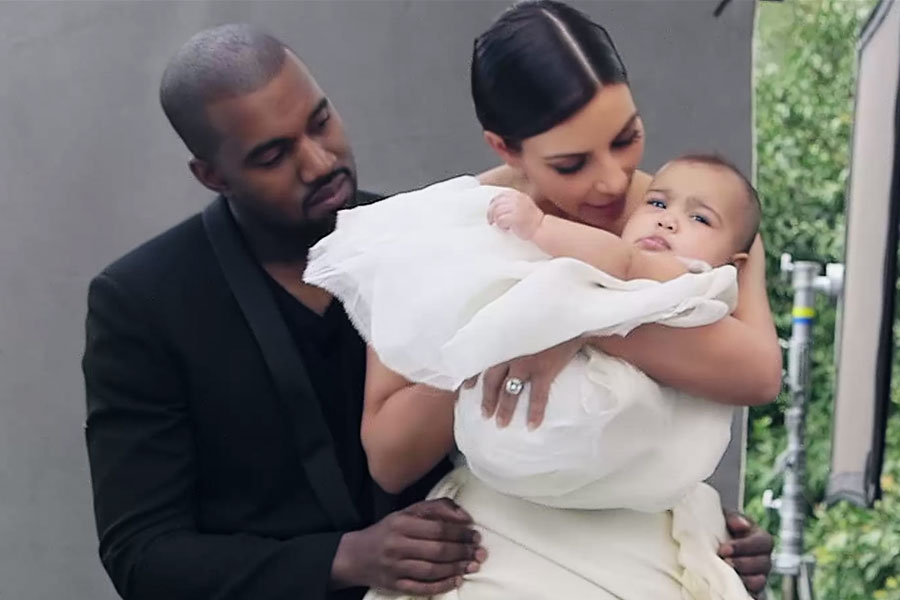 Kim Kardashian is reportedly "upset" because she is having trouble getting pregnant again.
Sources close to the couple tell TMZ that Kim and her husband Kanye West have been trying to have another baby over the past 9 months, but so far nothing is working.
Kim has been to several fertility specialists, who have all informed her that conceiving a little brother or sister for their 1-year-old daughter North West is unlikely.
Kim has been to fertility doctors, but they've made it clear … having another baby is a long shot.

Turns out North West was a miracle baby … she had 3 specialists tell her she couldn't get pregnant before North was conceived.

Kim and Kanye assumed the second baby would be easier since it worked once, but the doctors are telling her that's not the case.

We're told Kim is trying to reduce her stress and cut down on traveling … per doctor's advice. We're told Kanye has been to almost every doctor's visit … Kim goes once a month.
Maybe Kim and Kanye should give up the whole 2nd baby thing for a little while and just be happy that they were able to have North. Some couples aren't even able to conceive one child, so Kimye should really be counting their blessings right now. Kanye said it himself: "Cause when you try hard, that's when you die hard."