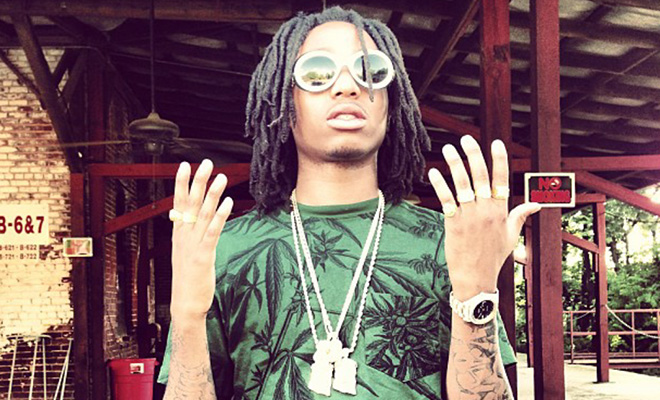 Migos rapper Quavo is finally speaking out on being robbed of his QC chain last week in Washington D.C.
On a new track titled "Tha Truth," Quavo explains exactly how his chain was snatched, but makes it clear he's not stressing over it. He also claims to have hit one of the robbers across the head with a bottle of Hennessy, because why not?
Quavo raps:
I'mma tell em how it went down
Nigga jumped off the stage
Thought of walking through the crowd
I'm the last one walking through the door
So they took the opportunity to hit a lick now
One nigga tried to go snatch it
Hit 'em with the Hennessy, broke the glasses
Then a nigga grabbed my chain and he ran for the limo
What type of real street nigga leave his patna by his self?
Do you believe Quavo's account of what really went down?
Be the first to receive breaking news alerts and more stories like this by subscribing to our mailing list.