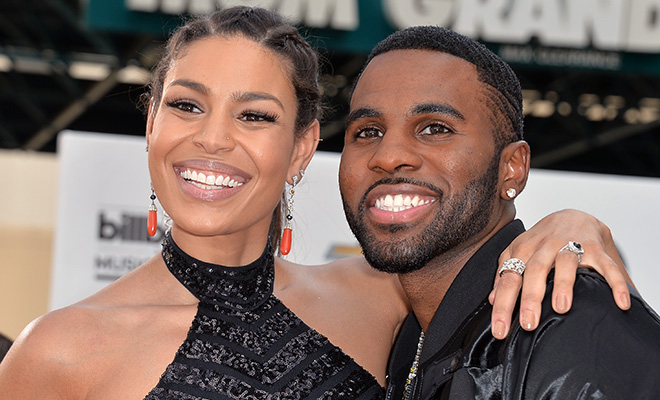 Jordin Sparks seems to be scorned over her break-up with Jason Derulo. Taking a page straight out of the Taylor Swift playbook, Jordin has released a remake to Drake's "How Bout Now" track dissing her ex boyfriend Jason Derulo.
On the track Jordin sings about how she took care of Jason when he broke his neck in 2012 and how fame gave the R&B singer a big head.
"Remember when you broke your neck
and I had to wash your back for you? Ugh.
Probably don't remember half the sh-t that I did for you.
…
Always been mommy's little angel
Then, once you blew up, head got big and you started changing.
Can't believe all the things that you started saying.
Like I'm with you for your fame and your name. (What?)
That thought and your feature now setting up the game. (What?)
[…]
Asking for the things that you gave me.
Try to lock you in with a baby. (Ooh!)"
Jordin's remix comes off a new mixtape she released today titled "Bye Felicia."
Jordin and Jason broke up in September after Jason called it quits. In an interview with Ryan Seacrest, Derulo claimed Sparks pressuring him into marriage, in addition to the constant fighting caused the relationship to end.
We guess Jordin isn't taking things so well.
Be the first to receive breaking news alerts and more stories like this by subscribing to our mailing list.