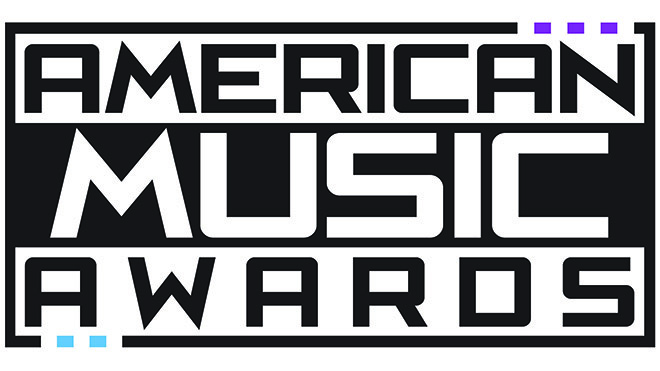 The 2014 American Music Awards went down Sunday night (Nov 23) in Los Angeles and featured performances from a number of today's top artists.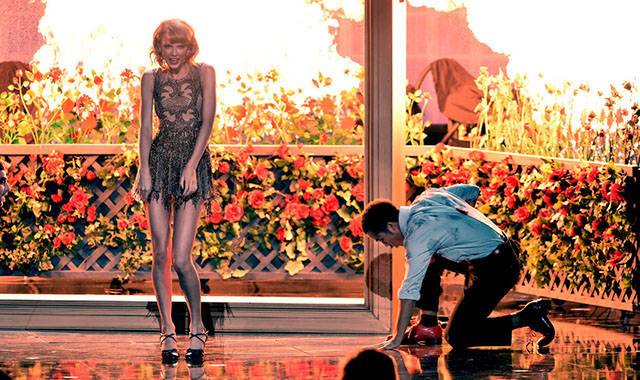 Taylor Swift kicked things off with a fiery performance of her new single "Blank Space," Charli XCX performed her single "Boom Clap;" Magic! performed "Rude" with Wyclef Jean; Sam Smith and A$AP Rocky linked up to perform "I'm Not The Only One;" Ariana Grande and The Weeknd performed their single "Love Me Harder;" Lil Wayne and Christina Milian debuted a new single called "Start A Fire;" and Charli XCX returned to the stage to perform "Fancy" with Iggy Azalea, who also performed her new single "Beg For It" and later hit the stage again to perform "Booty" with Jennifer Lopez for the first time.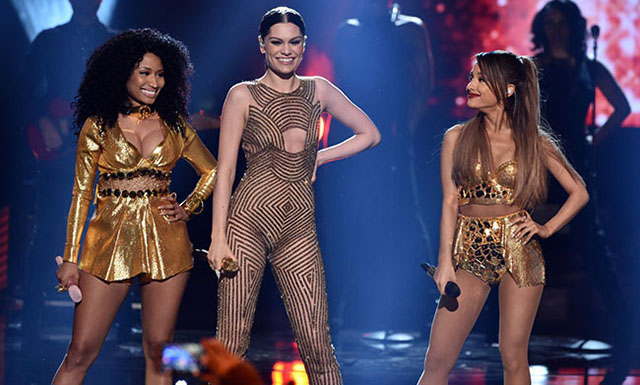 Nicki Minaj gave the first full performance of her new single "Bed of Lies" with Skylar Grey, and she also returned to the stage to perform "Bang Bang" with Jessie J and Ariana Grande. Other performances for the night came from Selena Gomez, Pitbull & Ne-Yo, One Direction, 5 Seconds of Summer, Imagine Dragons, Fergie & YG, Mary J. Blige and Lorde.
Watch the performances from the 2014 AMA's below!
Taylor Swift – "Blank Space"
http://www.dailymotion.com/video/x2awi3t_taylor-swift-blank-space-live-at-american-music-awards-2014_music
Charli XCX – "Boom Clap"
http://www.dailymotion.com/video/x2awmhi_charli-xcx-boom-clap-break-the-rules-amas-2014_music
Magic! f/ Wyclef Jean – "Rude"
http://www.dailymotion.com/video/x2awlrp_wyclef-jean-magic-rude-divine-sorrow-live-at-american-music-awards-2014_music
Sam Smith f/ A$AP Rocky – "I'm Not The Only One"
http://www.dailymotion.com/video/x2awn2r_sam-smith-i-m-not-the-only-one-live-at-american-music-awards-2014_music
Ariana Grande & The Weeknd – "Love Me Harder"
http://www.dailymotion.com/video/x2awo6v_ariana-grande-the-weeknd-problem-break-free-love-me-harder-live-at-american-music-awards-2014_music
Lil Wayne & Christina Milian – "Start A Fire"
http://www.dailymotion.com/video/x2awqdp_lil-wayne-christina-milian-start-a-fire-nicki-minaj-bed-of-lies-live-at-american-music-awards-2014_music
Iggy Azalea – "Fancy" (f/ Iggy Azalea) & "Beg For It"
http://www.dailymotion.com/video/x2awnhr_iggy-azalea-charli-xcx-fancy-beg-for-it-live-at-american-music-awards-2014_music
Nicki Minaj f/ Skylar Grey – "Bed of Lies"
http://www.dailymotion.com/video/x2awqj7_nicki-minaj-bed-of-lies-live-at-american-music-awards-2014_music
Selena Gomez – "The Heart Wants What It Wants"
http://www.dailymotion.com/video/x2awp6z_selena-gomez-the-heart-wants-what-it-wants-live-at-american-music-awards-2014_music
Pitbull & Ne-Yo – "Fireball"
One Direction – "Night Changes"
http://www.dailymotion.com/video/x2awpz5_one-direction-night-changes-live-at-american-music-awards-2014_music
5 Seconds of Summer – "What I Like About You"
http://www.dailymotion.com/video/x2awm6o_5-seconds-of-summer-what-i-like-about-you-live-at-american-music-awards-2014_music
Imagine Dragons – "I Bet My Life"
http://www.dailymotion.com/video/x2awmt3_imagine-dragons-i-bet-my-life-live-at-american-music-awards-2014_music
Fergie & YG – "L.A. Love (La La)"
http://www.dailymotion.com/video/x2awr4v_fergie-l-a-love-la-la-live-at-american-music-awards-2014_music
Mary J. Blige – "Therapy"
http://www.dailymotion.com/video/x2awrv0_mary-j-blige-whole-damn-year-live-at-american-music-awards-2014_music
Lorde – "Yellow Flicker"
http://www.dailymotion.com/video/x2awnqv_lorde-yellow-flicker-beat-live-at-american-music-awards-2014_music
Jessie J, Nicki Minaj & Ariana Grande – "Bang Bang"
http://www.dailymotion.com/video/x2awsgl_jessie-j-ariana-grande-nicki-minaj-bang-bang-live-at-american-music-awards-2014_music
Jennifer Lopez & Iggy Azalea – "Booty"