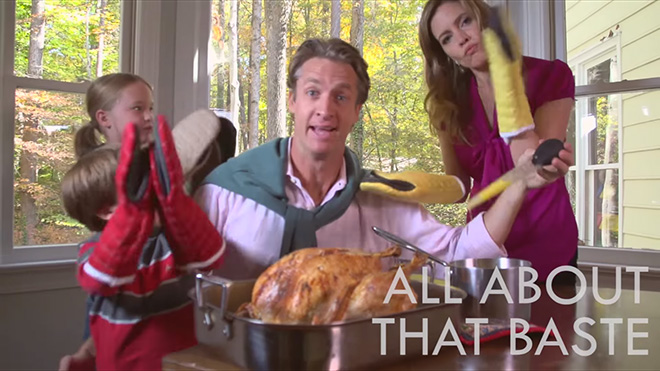 If you've never seen or heard of "The Holderness Family," then congratulations for being able to avoid "the worst thing on Facebook," according to Deadspin.
The Holderness Family is a suburban mom-dad-daughter-son quartet who make hilariously ridiculous parody videos for random holidays (they did "Kin and Moose" for Halloween last month — a parody of Snoop Dogg's "Gin and Juice"), and now they're back with a hilariously ridiculous parody video just for Thanksgiving.
The family's latest video is "All About That Baste," a parody of Meghan Trainor's instant hit single "All About That Bass," and it's everything you expect from a video filled with corny white people. We can't wait to see what they come up with for Christmas! (Not.)
Watch the Holderness Family's "All About That Baste" video above and keep scrolling for more of their Holiday-themed viral videos!
They even do parodies for movies (this one for "Frozen" is actually kinda adorable):
Be the first to receive breaking news alerts and more stories like this by subscribing to our mailing list.