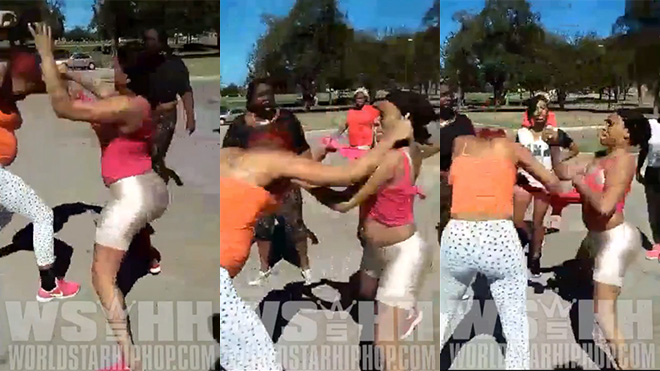 If this isn't some of the most ridiculous sh*t you've ever seen, we don't know what is!
Two pregnant women in Dallas got into an all-out brawl in the middle of the street, and it was all captured on camera.
In the video, you can see both women exchanging blows while spectators in the background cheer them on, which makes them no better than the women fighting.
What were they fighting over? We have no clue, but we think both of these ladies should be locked up IMMEDIATELY and charged with endangerment of an unborn child. If they're acting like this WHILE pregnant, you can only imagine how they could act with the babies actually here!
SMDH!!!! The world we live in … Jesus please take the wheel!
h/t: WorldStarHipHop
Be the first to receive breaking news alerts and more stories like this by subscribing to our mailing list.