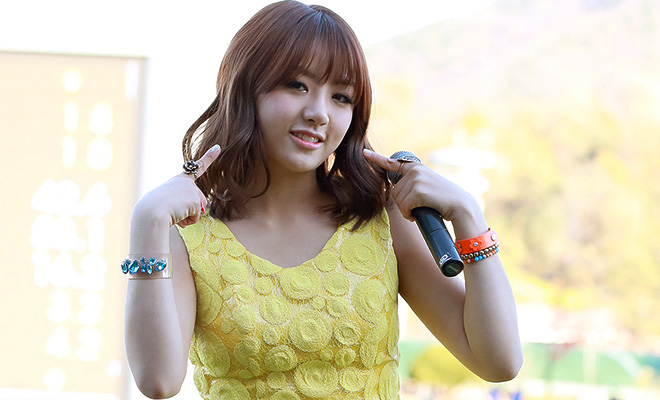 Fans of the "K-Pop" genre of music are in mourning today over the death of Ladies' Code group member EunB.
Ladies' Code, a wildly popular Korean girl group, was involved in a tragic car accident early Wednesday morning (Sep 3) while they were on their way to Seoul.
According to reports, the van driving the girls and their entourage had its back wheel fall off, and the vehicle spun around several times before crashing into a guard rail.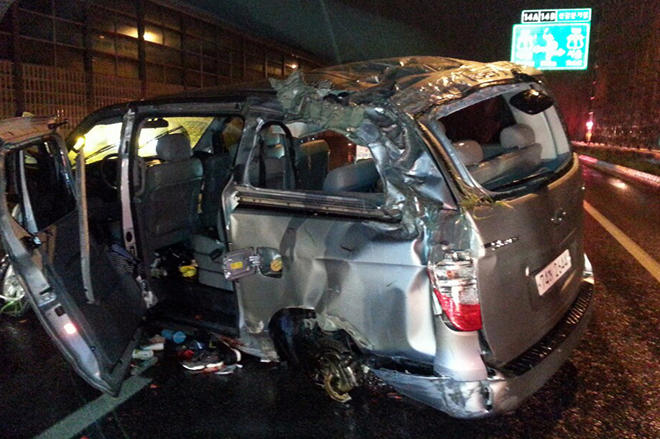 EunB died as a result of her injuries, and another group member named Rise was said to be in critical condition. SoJung, also a member of the group, was injured and hospitalized, while the other passengers (including group members Ashley and Zuny, band managers and stylists) didn't suffer serious injuries.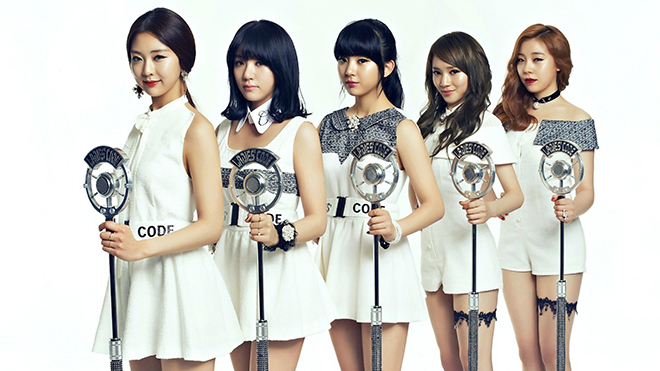 The group's label Polaris Entertainment released a statement to Yahoo! Phillippines explaining exactly what happened:
"After a schedule in Daegu on September 2, LADIES? CODE was headed back to Seoul. Around 1:30 AM in Suwon, an issue occured with the car?s back wheel coming off. With the rainy road and wheel coming off, the vehicle spun several times, hitting a guardrail.

"Due to this, Eun Bi unfortunately passed away. The other members, Rise is in critical condition while So Jung is injured and hospitalized, currently receiving treatment. The other members, manager, and stylists, who were in the car, did not receive serious injuries.

"Our staff is also unable to recover from the shock and are in great sorrow right now. We want to apologize to all the fans and everyone who have received much shock, and we ask for everyone to pray for the quick recovery of the members."
Fans of the group shared their condolences on Twitter:
My thoughts, prayers & positive energy goes to EunB's members, family & friends at this sad time. Too young to die. pic.twitter.com/PPoo6VYKZK

— Sassy Hyoyeon (@sassykimhyoyeon) September 2, 2014
When you look up into the midnight sky tonight. Think of the brightest star as EunB, because that's what she is. A bright, beautiful star.

— Bangtan Bucket List (@BTSBucketList) September 2, 2014
Sojung's birthday is now the anniversary for Eunb's death and i'm crying right now imagining what the members must be goi ing thru

— ? ?? ?? ?? (@tiffanystaetae) September 3, 2014
Very sad to hear about K-pop star Eunb dying in a car accident today. So talented and just 22 years old. #RIPEunB pic.twitter.com/IUvr69rc0R

— POPDUST (@Popdust) September 3, 2014
We extend our deepest & sincere condolences to Ladies' Code, their families, friends & fans for EunB's passing. Our prayers are with you.

— NOW (@SMTOWNnow) September 3, 2014
I can't believe what happened to EunB today… she was much too young. 1992-2014 is too soon. I hope she finds peace in Heaven ~

— #RIPEunB (@SooJungForever) September 3, 2014
With a tragic loss we got a miracle, I'm sure Eunb was watching over you ?? pic.twitter.com/yS2u00Sf2j

— ?R.I.P Eunb? (@NaughtyShidae) September 3, 2014
My deepest condolences to EunB's family and friends. Also pray hard that other members recover soon. #RIPEunB pic.twitter.com/oTi6Ljeh9U

— Y (@FluffyFox) September 3, 2014
This is so sad. She is still so young. But God has a better place for her. #RIPEunB #PrayForLadiesCode pic.twitter.com/RZqs0fXVUs

— semi hiatus (@taenglory) September 3, 2014
Rest In Peace EunBi, you'll always be remembered. It's sad to have you leaving the world so early. 😢😢😢 #RIPEunB pic.twitter.com/OuP60zUExm

— VS (@Soshifiers) September 3, 2014
"Cherish the moments of ur idols while they r still here.Mine was gone" -EunB stan This is so heartbreaking #RIPEunB pic.twitter.com/PICHWOGUh3

— Princess (@_kimtaeyeons) September 3, 2014
#RIPEunB A very sad reminder that idols are human. We should treasure them. Love them. Respect them. Because life is too short for hatred.

— I adore KPOP! ~? (@KpopFangasm) September 3, 2014
h/t: E! News
Be the first to receive breaking news alerts and more stories like this by subscribing to our mailing list.