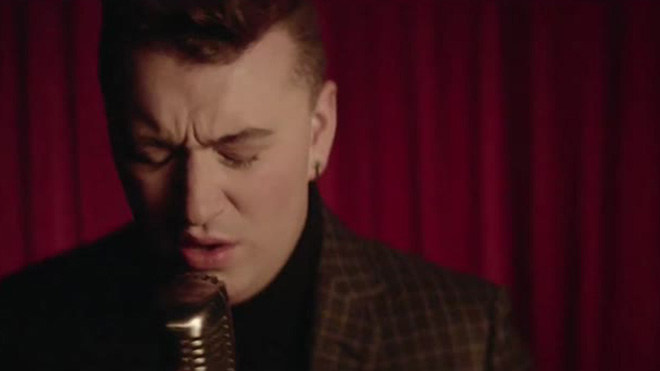 Cheating is something that happens to everyone (either you've done it, or you've had it done to you, or maybe both), and it's always bad when the other party finds out. ALWAYS.
Sam Smith's latest single "I'm Not The Only One" is a smooth revenge ballad and the music video stars "Glee" actress Dianna Agron and "The Mindy Project" actor Chris Messina as an unhappy married couple with a life that seems perfect on the outside, but Agron's character knows she's "not the only one" in her adulterous husband's life.
Directed by Luke Monaghan, the clip portrays Dianna as a wife distraught over her husband's extra-marital affair with another woman.

We see Agron down a bottle of wine and stocking up on barbecue lighter fluid at a grocery store, while her husband is off doing the dirty deed. Later she torches all of her better-half's clothes in the front yard of their house … or did she?

Smith himself briefly pops up in the video as a lounge singer while the sad tale plays out.
"I'm Not the Only One" follows "Stay With Me" as the fourth single from Sam Smith's highly celebrated debut studio album In the Lonely Hour, which was released in May in the U.K. and June here in the U.S.
Watch Sam Smith's heartbreaking "I'm Not the Only One" music video.
Be the first to receive breaking news alerts and more stories like this by subscribing to our mailing list.