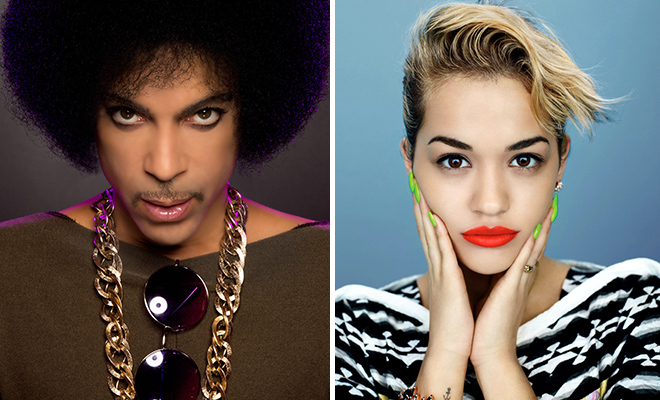 Is Prince giving rap a chance?
The rock legend recently invited Jon Bream from the Minnesota Star Tribune to preview a few new tracks off his upcoming album, and one of the songs that stuck out the most was a track Prince raps on featuring British singer Rita Ora.
The track was described as "a rare rap song on which the music was as aggressive and menacing as the rapping."
According to the newspaper:
Prince talked about the urgency of releasing that tune because with Ora "time is money." As a celebrity with lots of endorsements, she makes money walking out of the house wearing a certain kind of makeup or sunglasses, he explained.
Prince hasn't revealed the album's name or release date, but just know that it's in the works!
Be the first to receive breaking news alerts and more stories like this by subscribing to our mailing list.