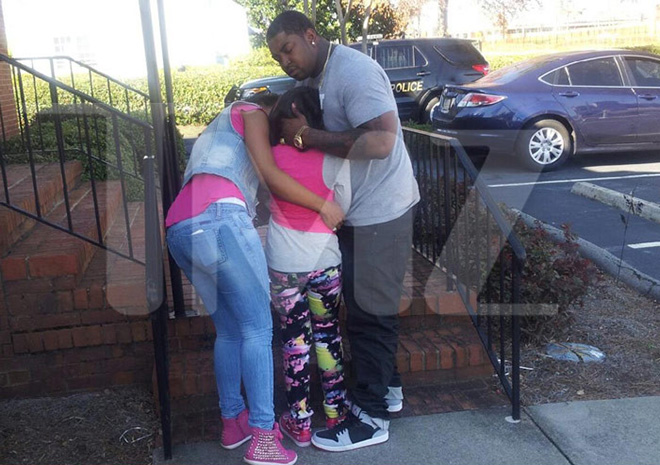 Lil Scrappy's 9-year-old daughter Emani's birthday was ruined by a bunch of racist a** holes!
According to TMZ, Scrappy put a down payment for a small two-and-a-half hour party at a little girls' salon located just outside Atlanta for Emani's 9th birthday to be held on Sunday (Mar 30).
However, when Scrappy, his baby mama Erica Dixon and their daughter arrived roughly 20 minutes late, they were not allowed to come inside the building … not because of their tardiness, but because of who they were.
Scrappy claims the owners of the salon told him specifically, "we don't serve you people." (WHAT?!?)
Cops were eventually called to the scene because Scrappy and Erica — who both star on the hit VH1 reality show "Love & Hip Hop Atlanta" — wouldn't leave without a refund. Cops were able to get Scrappy half his refund and the salon agreed to send him the rest in the mail.
As for Emani, her feelings were crushed and her birthday was ruined, leaving her in tears.
This is ridiculous! You would think by now people would let all this racist bullsh*t go.
We guess times haven't changed much after all … it's just sad because a child was involved and she definitely didn't deserve that type of treatment, ESPECIALLY on her birthday. SMH!!
Be the first to receive breaking news alerts and more stories like this by subscribing to our mailing list.