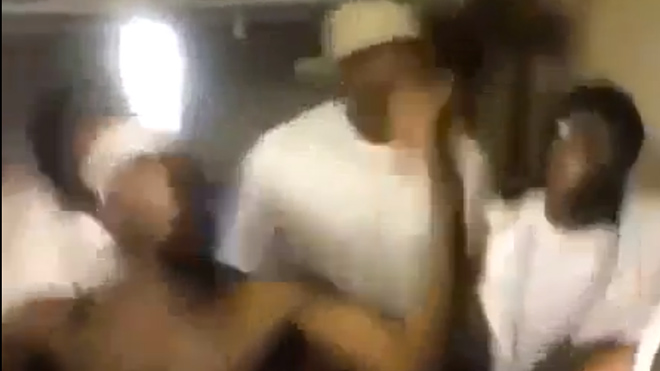 Even jail can't stop a man from getting his shine on, apparently.
A group of South Carolina inmates recently did the unthinkable and recorded a rap music video while in prison. (PRISON!)
Despite its lack of visual quality (which could have been done on purpose to obscure their identities, or something), the video has already gained a lot of attention and has been labeled as the "first ever" video made behind bars.
We don't know what was more impressive, the actual rapping or the guys in the background beat-boxing. Or, perhaps, the fact that a group of inmates actually had a fully charged video recording device (and editing capabilities) to SHOOT A FRIKKIN' MUSIC VIDEO IN PRISON.
Now that's what you call determination!
WATCH THE "FIRST EVER" PRISON MUSIC VIDEO ABOVE
Be the first to receive breaking news alerts and more stories like this by subscribing to our mailing list.