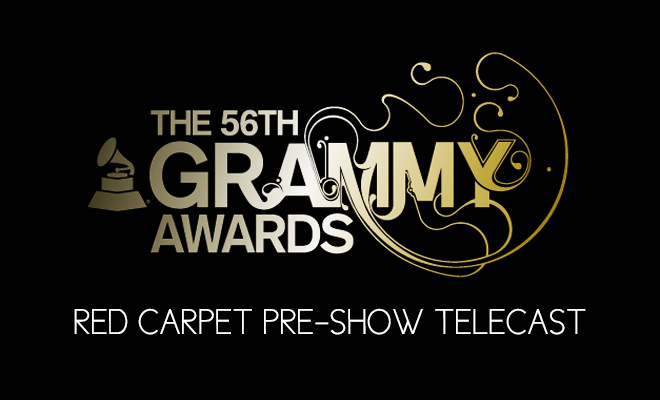 The 2014 Grammy Awards will air tonight LIVE from the Staples Center in Los Angeles, and we're not too far away from the big "surprise" opening performance, possibly, HOPEFULLY from Beyoncé and Jay Z!
But before we get into the actual show, which airs at 8 p.m. on CBS, your favorite stars will be walking down the red carpet doing interviews with correspondents from MTV, VH1, E! and, of course, The Grammys, while some artists will also receive their awards with the GRAMMYs pre-show telecast.
Among artists with multiple nomination include Jay Z, Justin Timberlake, Pharrell Williams, Macklemore & Ryan Lewis, Kendrick Lamar and many others.
In addition to Beyoncé and Jay Z, performers for the night include Madonna, Kendrick Lamar, Katy Perry, Pink, Daft Punk, Lorde, Robin Thicke and MANY MANY more.
WATCH A LIVE STREAM OF THE 56TH ANNUAL GRAMMY AWARDS PRE-SHOW TELECAST (VIA VH1/MTV) ABOVE, AND CLICK THE LINKS BELOW FOR THE OTHER PRE-SHOW TELECASTS FROM E! AND CBS:
WATCH 2014 GRAMMYS PRE-SHOW TELECAST ON CBS.COM