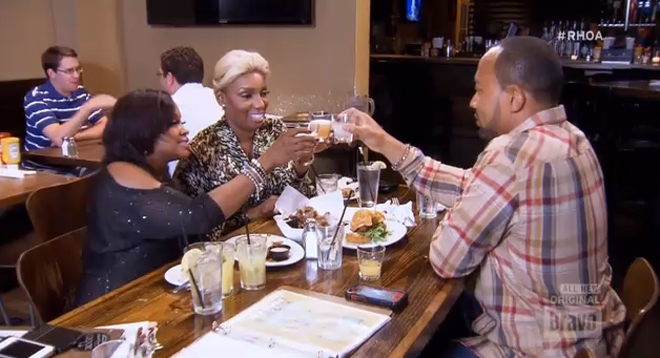 For the last few episodes, we watched as NeNe and the rest of the "Real Housewives of Atlanta" girls gathered and tried to bond with one another during their trip to Savannah.
But the real reunion happens in episode 10 of the fifth season as Chuck Smith reaches out to his fellow Athenians NeNe and Phaedra for a hometown heroes speaking event.
Chuck approaches the gals about going on the trip by asking the two to lunch. Call me crazy, but isn't it kind of weird for a married man to invite two married women for lunch and nobody thought to bring their spouses?
The initial setup makes it seem like Chuck is going to confront NeNe and Phaedra about the shenanigans that went down with his wife Mynique in Savannah, but nope.
He's asked his hometown sisters to lunch so they can accompany him to speak to a local Boys and Girls Club in Athens. NeNe and Phaedra are both relieved that Chuck didn't bring up the messy stuff and quickly agree to join him in Athens.
Something funny happened during this lunch too: NeNe had a really, really, good time with Phae-Phae, or as NeNe usually calls her, Phakedra.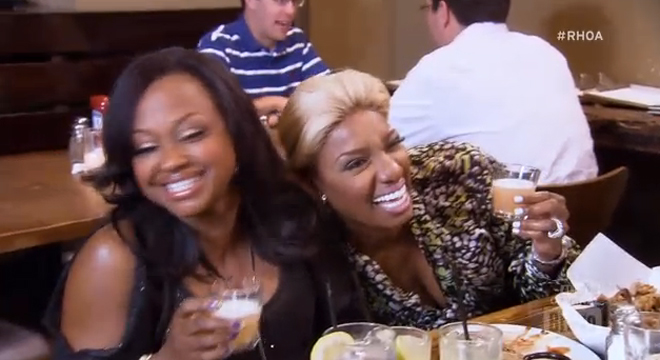 But you would've never known NeNe hates Phaedra's guts based on the way she was behaving at that restaurant.
NeNe was giggling and resting her head on Phaedra's shoulder and everything. Maybe it's time NeNe just admit that Phaedra is cool people's and move on with her life. Phaedra's shade is sharp, but she really doesn't hurt nobody, so there's no reason to not bask in her light.
And for most of the Athens trip, things were kept nice and light. The trio stopped at Dairy Queen and they had a lot of good laughs while they reminisced on their high school days.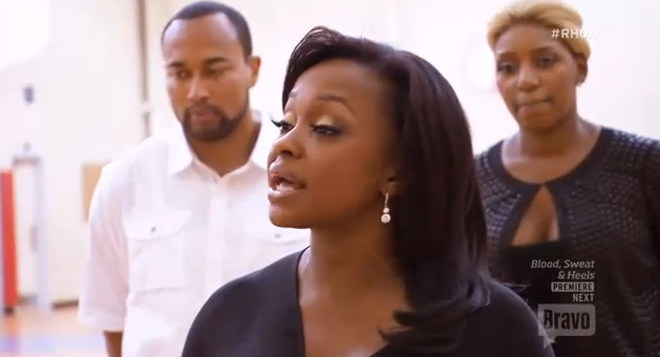 Then they reached the Boys and Girls Club and Chuck was real benevolent as he described Phaedra as one of the "top lawyers in America" and NeNe Leakes as one of the "top actresses in America."
Look, I don't know who's putting those lists together but I assure that anyone actually compiling such a list would never include either Mrs. Parks or Mrs. Leakes on such a list.
But hey, it's the thought that counts.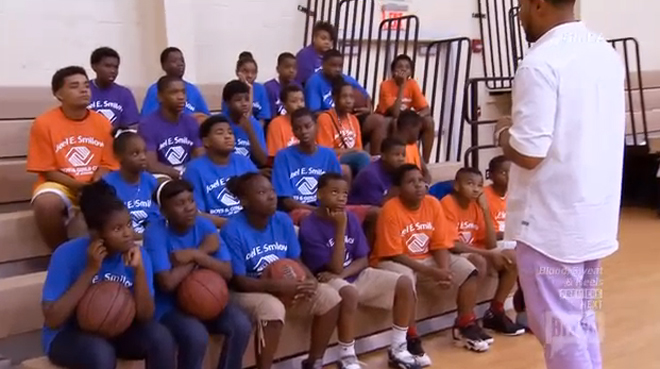 Sidenote: Chuck couldn't turn out a better crowd than this for NeNe and Phaedra? I know they're just reality TV stars but dang, even the bootleg Elmo in Times Square can draw bigger crowds than this.
After a few good motivational speeches riddled with cliches, the trio packs into their car and heads back home to Atlanta and that, ladies and gentlemen, is when Chuck goes in for the sneak attack.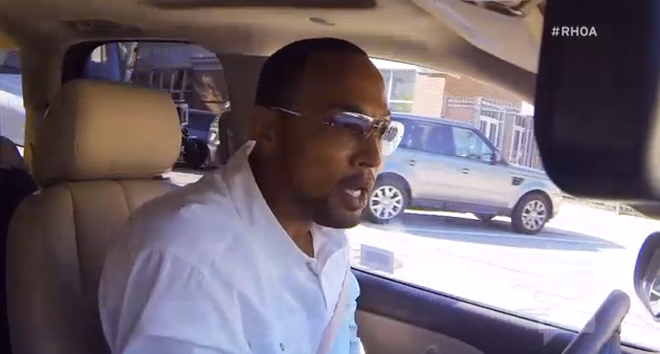 Without provocation, Chuck announces he's been meaning to talk with Phaedra about Savannah and he wants to set the record straight to clarify that they were never "boyfriend" and "girlfriend."
The fuss that Chuck is making over them being "boyfriend" and "girlfriend" versus the term Phaedra used, "dating," seems trivial.
If you hang out and have sex with someone more than once, I think most people would classify that as dating, even if you didn't officially label it as a boyfriend/girlfriend thing.
But Chuck saw fit to humiliate and smear Phaedra by saying that they were the original definition of "friends with benefits" and he said he had six other chicks going at the same time while he was dating Phaedra.
She was, as he so eloquently put it, part of the team. Apparently, Kandi was "part of the team" too.
So after he invites Phaedra out to hold her up as a pillar of excellence for the children of Athens, he dresses her down on national TV as a cheap whore. Does Chuck have a daughter? If he does, payback's gonna be a bitch.
NeNe's messy ass sat on the sidelines for most of this highly awkward conversation, but she didn't interject to get Chuck to clarify that Chuck and Phaedra did indeed sleep together.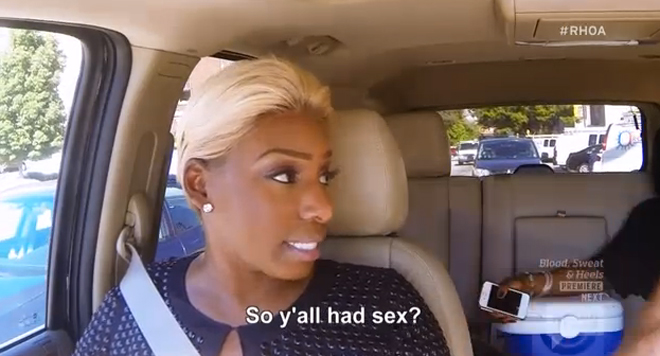 Phaedra already stated that they'd slept together and NeNe already knew they'd slept together since it was one of the first questions she asked Chuck on camera. But hey, perhaps she wanted to hear it straight from the horse's mouth.
Porsha Moves into the Big House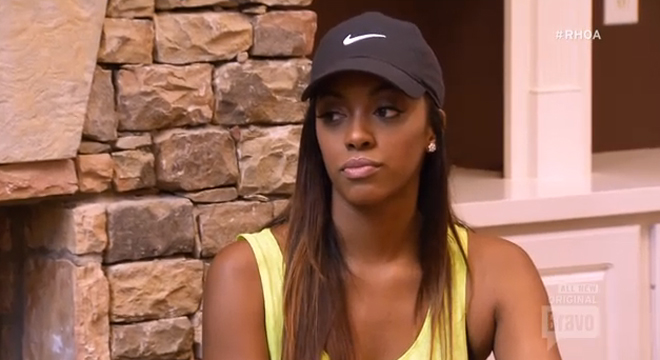 After spending a few months hiding out at her mama's house, Porsha has secured a new home she, herself and I, and apparently she needs a whole lot of room to house her big old airhead.
Instead of being sensible and hanging out her underemployed ass in a one-bedroom apartment, Porsha overdoes it and rents out a friggin' McMansion.
When her brother calls her out on this, Porsha says this move was an investment in Porsha and that she believes by betting big, she'll win big. OK, girl. I hope that works out for your landlord.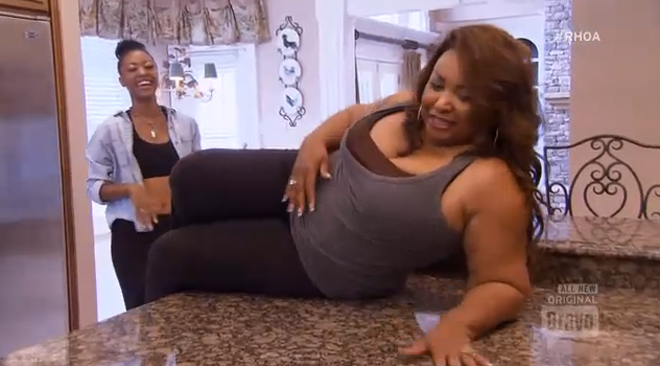 The best part of this whole scene is when Porsha's mama hops her big ass up on Porsha's countertop as she marvels at how big it is. She was giving us "Beyonce after 10 years on a Chipotle diet" realness right there. Yes, m'am.
Cynthia Bailey and Peter's Marriage Gets Rocky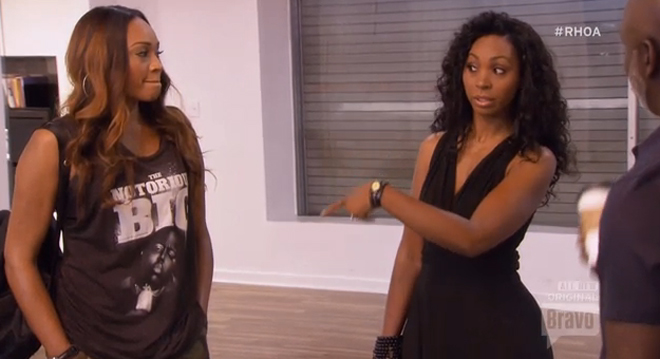 Mallory, the number one hater of the Cynthia-Peter union, has decided to pay her dear sister a visit. But this isn't a brief stopover, no. Instead, Mallory announces to Cynthia that she'll be staying at her house for TWO MONTHS.
Given the acrimonious relationship between Peter and Mal, it's unsurprising that he flips his shit about Mallory's extended vacay when Cynthia casually drops that bomb on him.
Mallory is trying hard to win Cynthia back, but she continues to butt into their personal affairs. The difference this time, however, is that Cynthia is unafraid to tell Mallory to shut up. And guess what? She does.
While Cynthia is protecting Peter more from her family's wrath, there's no hiding from the clear and present dysfunctions in their marriage.
Cynthia is essentially resentful that Peter is unable to carry the household expenses on his own and Peter is resentful that Cynthia doesn't have sex with him anymore. Both plights are understandable and both problems seem solvable.
But Peter is reaching his boiling point and it's hard to say how long he will put up with this sex drought.
Cynthia is dead wrong for "sexiling" her husband and acting like it's no big deal. Peter may look like Uncle Ben but he apparently has the sex drive of twenty-something Chris Brown. Cynthia better put in that nightwork.
Be the first to receive breaking news alerts and more stories like this by subscribing to our mailing list.