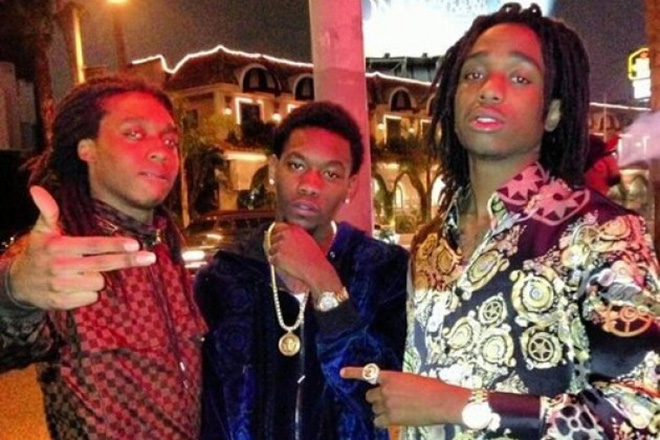 Bang Bang!
The Migos aren't backing down from Chief Keef, but that doesn't necessarily mean they have beef with him either.
During a recent sit-down with MTV News, The "Hannah Montana" rappers were questioned about their latest track "Jealousy" and whether or not it's directed at Sosa and his GBE boys.
"Like ya mama used to say, 'If the shoe fit, that's it," Quavo of Migos told MTV News.
A couple of weeks ago, Chief Keef called out the Atlanta trio on Twitter for "sneak dissin," and in response, the Migo's released "Jealousy" — which is supposed to be a diss track against Keef.
"Honestly, it caught us by surprise," Offset said of Keef's original tweet.
However the Migos claim the song isn't about anyone in general.
"You know, people gonna take it however they gonna take it and put it however they wanna put it," Takeoff added. "If you listen to the song, it's self-explanatory. If [I'mma] do one, [I'mma] say ya name to keep it 100. Ain't no need for me to be sneak-dissin'.""We don't do no sneak-dissin'," Quavo concluded. "We make music, we get money."
So wait, we're confused…. Is the song about Chief Keef or not? Make up your mind guys.
Be the first to receive breaking news alerts and more stories like this by subscribing to our mailing list.