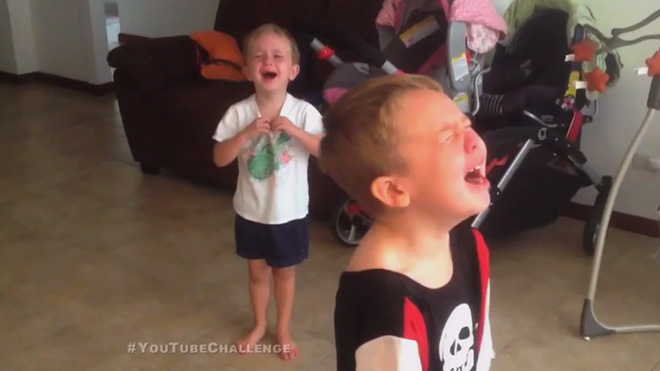 Noted Internet prankster Jimmy Kimmel is back at it again, and this time he's ruining the lives of small children all over, and he's using their own parents to do it.
For the third year in a row, Kimmel asked parents to pull the ultimate Halloween prank: telling their children that they ate all of their candy and recording videos showing their sad (and often hilarious) responses as they struggle to cope with the news.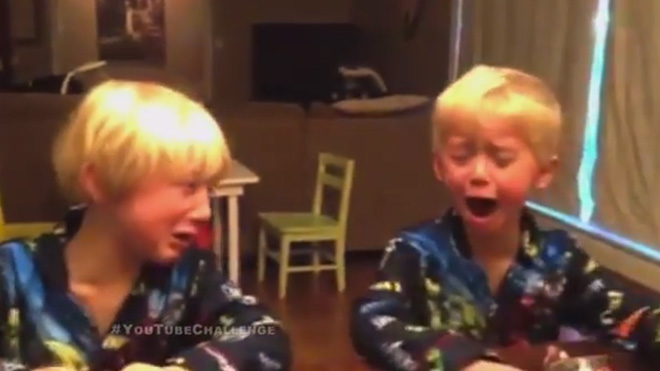 Last night, the late-night funnyman shared a 6-minute video compilation of the best clips from the submissions he received, and the reactions from the little ones range from extremely sad (most cried), to shocked — "No! You ruined my whole day!!! You ate everything!!! It's not funny!!!" — to downright pissed – "I HATE YOU!!!"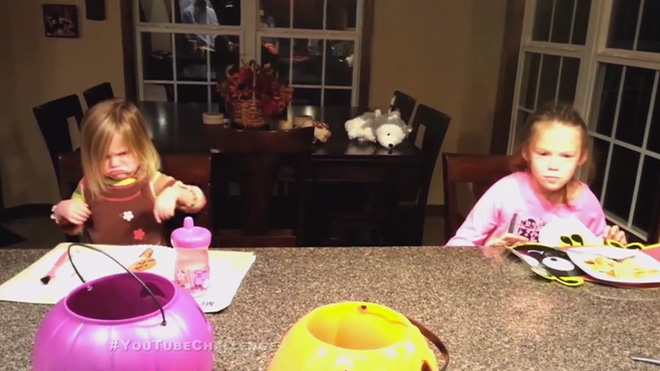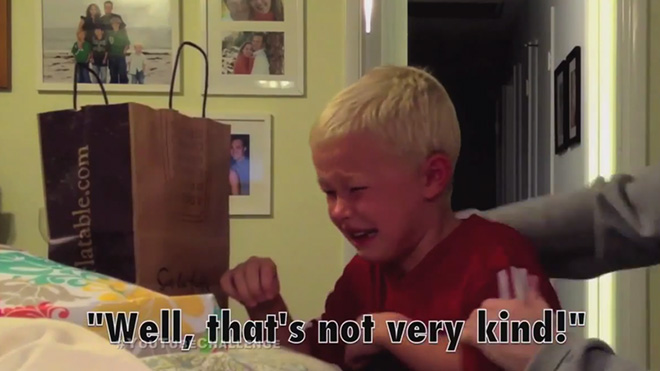 For the most part, when they were told that the whole thing was a joke, the kids quickly changed their tune. "Well, that's not very kind!" said the kid who shouted "I HATE YOU!!!" right after his mom said she was just kidding.
"I don't like Jimmy Kimmel anymore," one of the kids said, while another was trying to figure out who exactly "Jimmy Kiddle" was.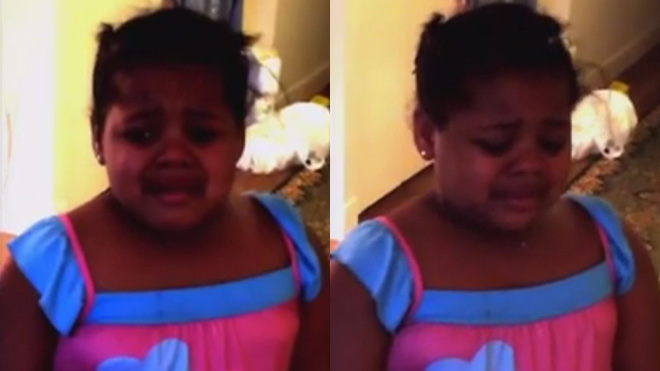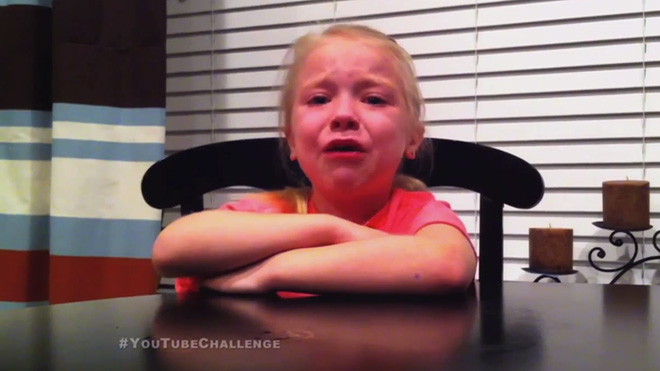 One of the extremely gullible little persons almost had a total breakdown — "I spent two hours walking around the whole entire neighborhood, getting candy…" and our favorite one called someone named Anna (probably her older sister) "that bitch."
Overall. HILARIOUS. But also evil too (for the kids). But mostly HILARIOUS!
WATCH THE VIDEO ABOVE!
Be the first to receive breaking news alerts and more stories like this by subscribing to our mailing list.