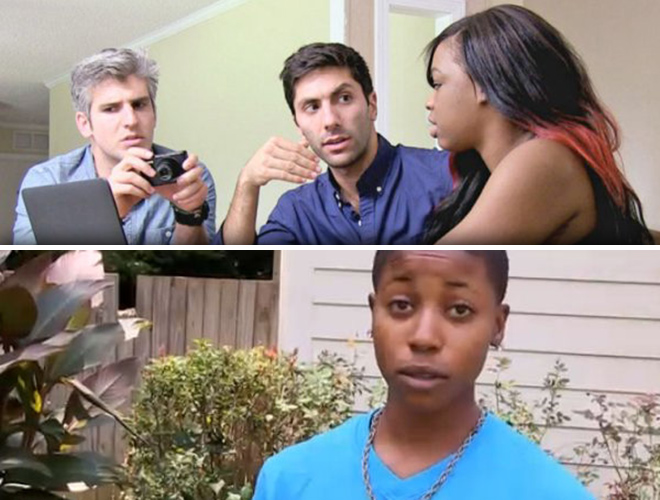 Tuesday night's episode of MTV's "Catfish: The TV Show" was pretty bizarre to say the least. It featured a 19-year-old woman named Keyonnah who believed she was in an online relationship with rapper and BET 106 & Park host Bow Wow. Spoiler alert: she wasn't.
According to Keyonnah, who is a single mother, by the way, she and a person she believed to be Bow Wow "met" about four months ago, after she left her phone number on his (or what she believed to be his) Facebook fan page, and they started texting each other daily.
Over the course of their four-month "relationship," this Bow Wow impersonator even went as far as to gift Keyonnah with $10,000 (in the form of a money order, none-the-less) to help her and her daughter out, and also, to, you know, PROVE "his" identity.
But Keyonnah started to become skeptical when "Bow Wow" refused to Skype with her or meet up in person because he was so "busy," and that's where, MTV and "Catfish" come in.
After being contacted by Keyonnah, Nev Schulman and Max Joseph did their Batman and Robin thing and dug a bit deeper, and when the three of them went to meet "Bow Wow" in Atlanta, that's when they found out that there was no Bow Wow after-all.
"Bow Wow" was actually a 23-year-old woman — A WOMAN — named "Dee Pimpin," who admitted to being into "straight" women because she loved the challenge and bragged about how she had managed to trick a few hoodrats on the Internet into thinking she was really Bow Wow, and it involved the use of a lambskin dildo.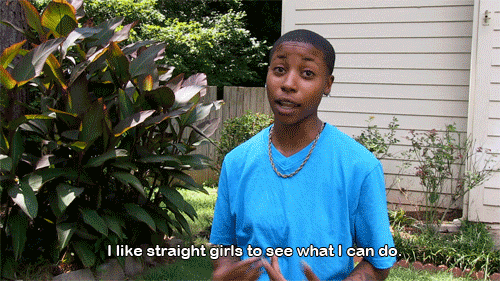 We couldn't make this sh*t up if we tried, people.
"So you kind of created the profile as a trap in a way to meet girls?" Max asked her. "Yeah, to meet girls. To meet a lot of girls," Dee said. "For me, I like a challenge … I know Bow Wow, he gets that attention. All the girls love him."
Poor Keyonnah. She really thought she was talking to Bow Wow for a hot minute, and it turns out she was in a long distance "relationship" with a lesbian stud from Atlanta named "Dee Pimpin." Well dayum.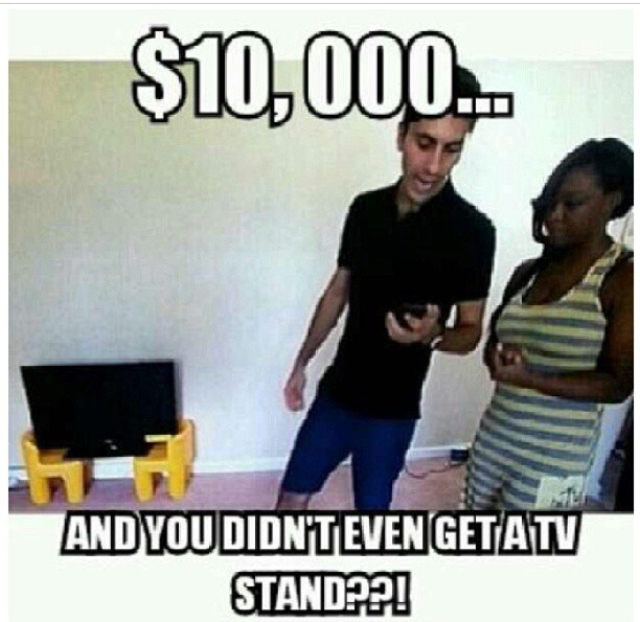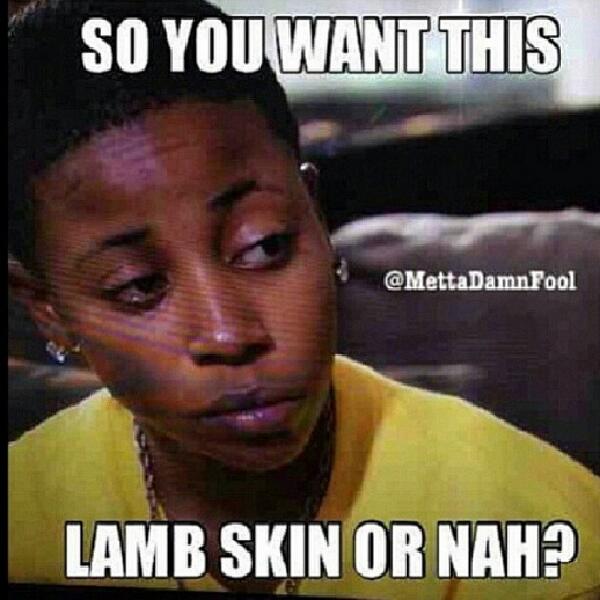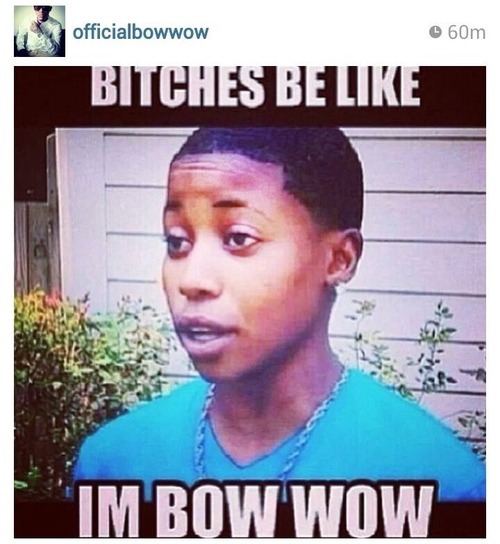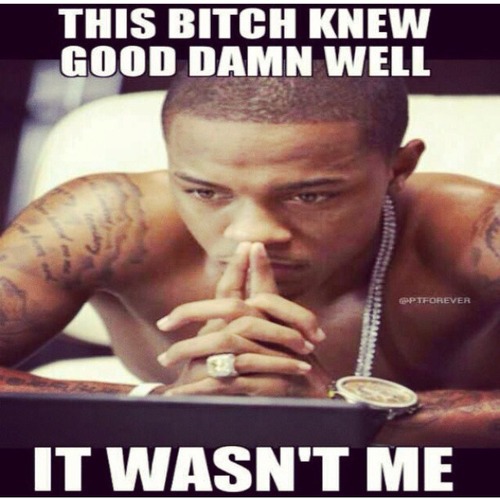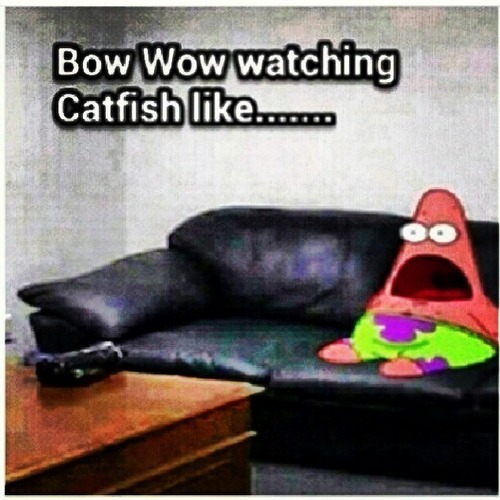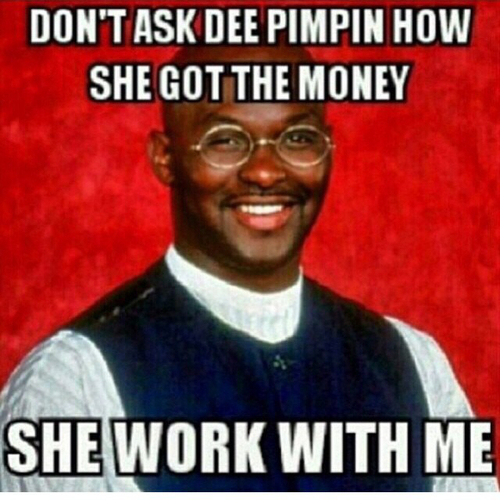 Of course since the episode was so ridiculous, everyone and their mama was talking about it on Twitter (see memes above), and it caught the attention of the real Bow Wow, who posted a video response on BET's website, saying how "honored" he was to be used at a "catfish," but also warning that it's impossible to truly impersonate him.
"Just look at me … You can't impersonate this. These eyes, these ain't contacts. You can't buy these and put these in your eyes to think that you're Bow Wow. These tattoos on my body? These is permanent. You can't draw these on. It's only one. it can only be one. Not two, one. Just one, and that's me."
"I feel honored," he added. "It's dope and it's fly when someone wants to be you. And not only they wanna be you, in their mind they are you. That's crazy. But I like it. It's free promo. For myself, for BET, for '106 & Park.'"
Then he invited both of the women — the one who got Catfished and the one who pretended to be him — to come on "106" and talk about the whole thing.
"But we gon' do it on my time though, on our network though and on our show," he said. "I mean ya'll did take all our pictures from our show and used them. You want to holla at Bow Weezy, come to 106."
WATCH BOW WOW'S REACTION TO THIS ABSURD "CATFISH" EPISODE BELOW:
Be the first to receive breaking news alerts and more stories like this by subscribing to our mailing list.