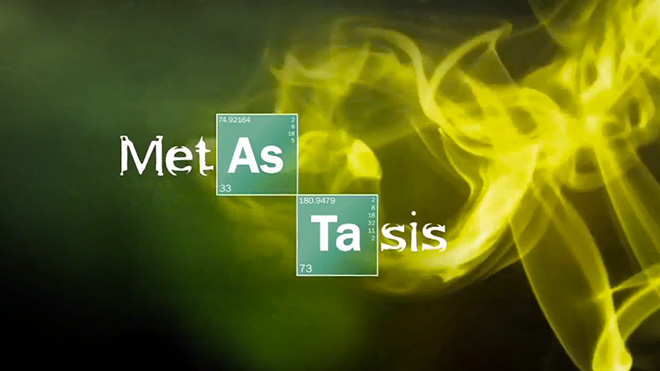 If you're currently mourning the end of "Breaking Bad" or are close to finishing up a Neflix binge watch of the series and worried about what to watch next, you may be in luck!
That is, if you're up for a Spanish language re-telling of the hit AMC series. "Metástasis" is set to debut on Univision and follows the same plot as the original series.
Walter Blanco (Diego Trujillo), is a high school teacher who is diagnosed with terminal cancer and subsequently decides to start a drug ring with one of his troubled former students Jesse (Roberto Urbina), which will no doubt be pronounced Yessie.
The main difference is that "Metástasis" is set in Durango, Mexico rather than New Mexico. For those of you that don't know, Metastasis signifies the spread of cancer from one part of the body to another.
From the new promo that was just released, it looks like a shot-for-shot remake of the Emmy-winning drama and that's totally cool with us.
It would be pretty hilarious if, like to original, millions of people became hooked on the show and couldn't shut up about it all over again.
Will you tune into Univision to follow the trials and tribulations of Mr. Blanco, even though you already know exactly how it's going to play out?
 WATCH THE TRAILER UP TOP!
Be the first to receive breaking news alerts and more stories like this by subscribing to our mailing list.