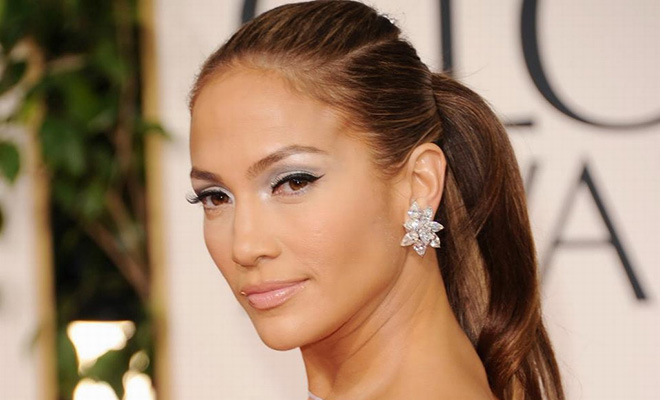 Jennifer Lopez is said to have "dropped out" of her starring role in the upcoming movie "The 33" — which is based on the 2010 news story of 33 Chilean miners who were finally rescued after being trapped underground for 69 days.
According to the tabloid, the National Enquirer, J. Lo was acting way too insecure for producers and everyone got sick of her. And then she, too, got sick of everyone and let go of the role.
They claim:
Insiders on the film say they couldn't believe how the ruthless diva kept making damn sure that no female in the flick would be cuter or curvier than her!

J.Lo was set to play MARIA SEGOVIA, who made headlines when she pitched a tent and waited endlessly for the miners, including her brother, to be rescued.

"But the film also tells the stories of other wives, girlfriends and mothers who waited – and Jennifer went nuts making sure no actress cast in those roles would be prettier, or have a sexier body than she does," said a source on the film.

"She kept going through hundreds of casting photos and whenever she spotted a female who looked too cute or sexy, she'd slash a big, black 'X' across their face with a Sharpie! The girl doesn't want any competition."
I would like to think Jennifer Lopez isn't that crazy. She knows her film career isn't what it used to be, so why would she drop out of the sort of low budget film that would get her the kind of critical acclaim she so needs to be taken seriously as an actress? You know, finally.
Maybe it's scheduling conflicts with American Idol. I'd hate to think she's this petty although I can totally see that.
Be the first to receive breaking news alerts and more stories like this by subscribing to our mailing list.