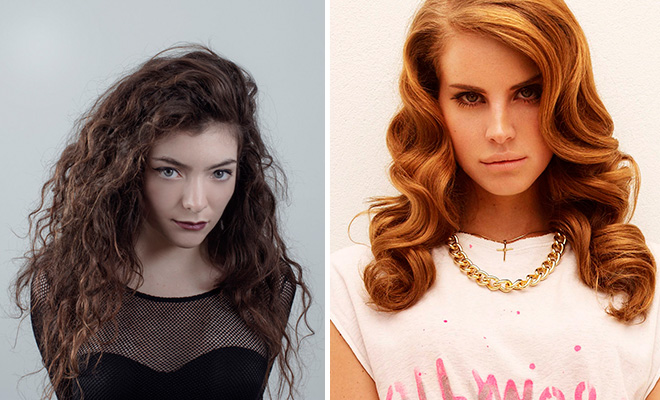 Lorde has been making a lot of waves for her music stateside — namely due to the single "Royals" — but now she's starting to gain headlines for her outspoken thoughts on her peers.
Speaking with The Fader, the 17-year-old New Zealander didn't mince words when she spoke of other women artists who distance themselves from the "feminist" label. According to her, those acts aren't doing well by their fans who are younger girls.
Via The Fader:
As a young woman, have you felt it necessary to call attention to the control you've taken over things? Or to remind people that you're both a writer and singer?

Absolutely. I think a lot of women in this industry maybe aren't doing so well for the girls. I've read interviews where certain big female stars are like, "I'm not a feminist." I'm like, That's not what it's about.

She's great, but I listened to that Lana Del Rey record and the whole time I was just thinking it's so unhealthy for young girls to be listening to, you know: "I'm nothing without you." This sort of shirt-tugging, desperate, don't leave me stuff. That's not a good thing for young girls, even young people, to hear.

I don't really have any girls songs [for the new record]. I should have. But I think the way in which I assert myself as not being about that stuff is by writing about it in a way that's a bit less obvious and less cloying.

There are a couple songs on the record about relationship-y stuff, but I make sure to write about it in a way that you don't know if it's a friend or a relationship, because that's something that's personal to me.
Mind you, this young lady is 17-years-old. This is a salute to her parents, the school system in New Zealand, her own wise before her years mantra, or all of the above. Whatever the case is, I agree with her.
Now if you haven't heard "Royals," get with it and check it out below:
Be the first to receive breaking news alerts and more stories like this by subscribing to our mailing list.