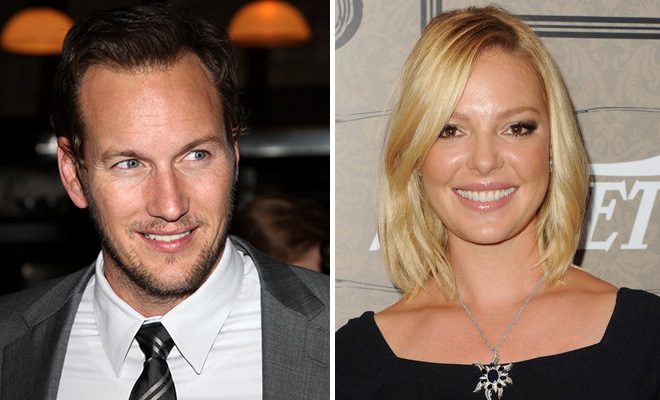 Last week the Hollywood Reporter released a rather unflattering article about Katherine Heigl, which alleged that the actress is a nightmare to work with.
The piece quoted industry insiders who claimed that the Emmy-winner has frequently locked herself in her trailer and arrived late to set and that her manager mother is a demanding control freak. It also quoted an exec who labeled her "not worth it." Yikes!
The article didn't seem like a stretch because Heigl already had a pretty dented reputation. Remember when she publicly insulted Shonda Rhimes, the creator of "Grey's Anatomy," the show that made her a star?
Lucky for the actress, she has at least one defender though: Patrick Wilson, her co-star in the upcoming movie "North of Hell."
Wilson, who stars as the 34-year-old's husband in the dark comedy, recently sat down with Huff Post Live to discuss his new film "Insidious: Chapter 2." In the interview, he also commented on the scathing article and refuted most of it.
"Now listen, this article that came out was because — and you know how the press works — she sold a show last week to NBC. Well great!" Wilson said. "So what do people do? 'Hey, let's rip her down a few days later!' We all have reputations, whether they're true or not."
Wilson, 40, is referring to the news last week that Heigl is set to headline a new CIA series on NBC.
"She was not only not all of those things — 'Oh, she was late and never came out of the trailer.' Nothing," Wilson said.
"She showed up, worked her tail off, super funny, super gracious, great to the cast, great to the crew, and was a total pro. Someone that's been doing it forever," he said of working with the blonde starlet. "You walk away and you go, well that's a great actress and a great person to work with."
He added: "I have to defend her because she couldn't have been a better experience."
Be the first to receive breaking news alerts and more stories like this by subscribing to our mailing list.