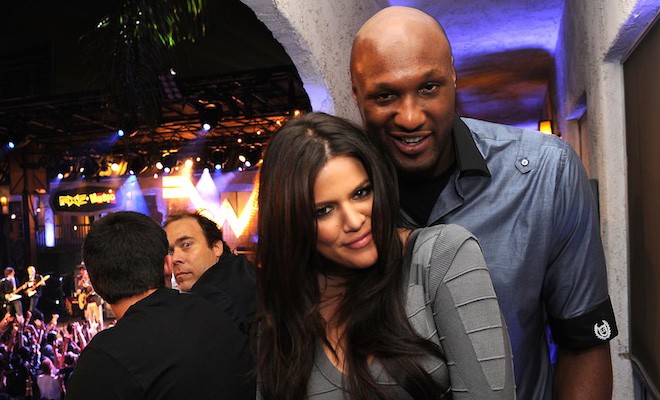 News broke Wednesday night that Lamar Odom had checked into a rehab facility for drug use.
While many probably viewed the story as as yet another development in the saga that is his troubled marriage, his own wife Khloe Kardashian was allegedly shocked to by the report.
TMZ is claiming that the 29-year-old, "never got so much as a heads-up about Lamar's plans, and was completely blindsided by the report he's checked in for treatment."
Though it's probably not a good thing that she had to find out when the rest of the world did, we're sure this is more of a welcomed surprise than say…those pesky cheating rumors, or his recent arrest.
Apparently the two have not been in contact since last weekend, when the "Keeping Up with the Kardashians" star reportedly told the former L.A. Clippers player to get his act together and seek help for his crack cocaine addiction or accept that their marriage is over.
Odom was arrested last week after he was stopped by police for driving too slow. It has been purported that the NBA star was intoxicated and had other drugs in his system at the time. He currently faces DUI charges.
Be the first to receive breaking news alerts and more stories like this by subscribing to our mailing list.