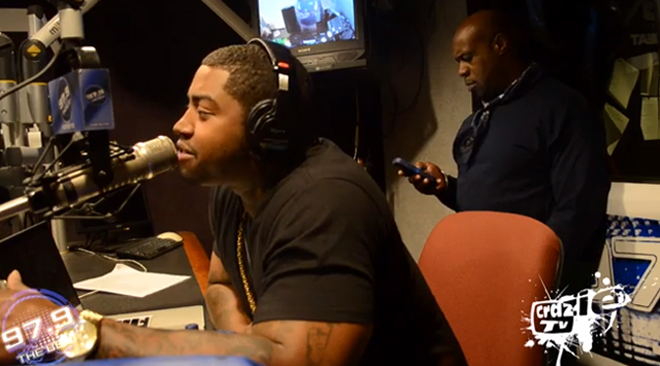 With the news of Lil' Scrappy getting into a brawl at a gas station and word that Waka Flocka Flame might be joining the cast of "Love & Hip Hop Atlanta", people were buzzing that Lil' Scrappy may have been given the boot by Mona Scott-Young.
Those people, it turns out, were dead wrong. While it's unclear whether Waka will join the show or not, it is clear that Lil' Scrappy will be back for the next season of LHHATL.
Scrappy visited a Dallas hip hop station and cleared the air on his future role with the VH1 reality show.
"Your boy finna be on TV again, I don't know why they put bad rumors like I ain't gon' be out there no more," Scrappy said.
WATCH SCRAPPY'S INTERVIEW BELOW:
So have no fear, Scrappy fans, the Prince of the South will still be in the building. Can you imagine what LHHATL would be like without Scrap and Momma Dee? I can't.
On whether Waka is joining the cast, Scrappy played nice and stuck to a vague non-response:
"I don't know if Waka's gonna be on there or not. But we will see," he said.
Don't get too excited about Waka or Aunt Deb joining the show. Many of the blogs were so sure that Soulja Boy and Diamond were going to join LHHA last season and then, poof. Nothing.
So until we actually see those dusty dreads dangling on VH1, don't hold your breath.
Be the first to receive breaking news alerts and more stories like this by subscribing to our mailing list.