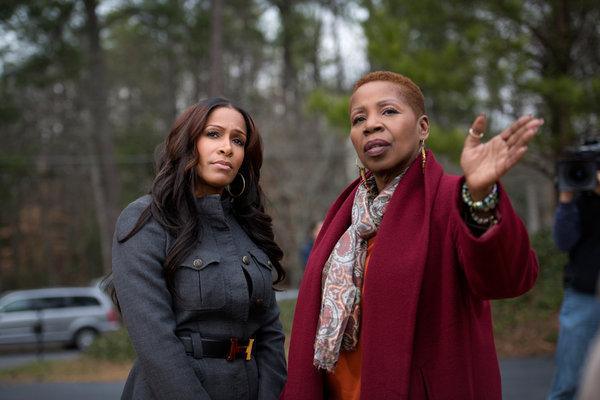 Iyanla tried to fix her life, but apparently an accountant and place of employment are still needed to fix Sheree Whitfield's bank account and credit score.
Okay, let me shut up. Foreclosure is not funny and I actually miss Sheree's brand of shade on "The Real Housewives of Atlanta." That said, she did display some questionable shopping habits amid longstanding complaints that her ex-husband wasn't providing what was financially required of him to help her raise their children. Needless to say, it's not exactly surprising to hear chatter that the infamous Chateau Sheree is in foreclosure.
According to a local real estate agent, the Chateau will not be ready in time for Christmas. The agent reports that the Chateau is in foreclosure and also available for an immediate short sale for $340,000.  Sealed bids are now being taken, so GET YOUR BID ON to own Chateau Sheree! Sadly, the ballroom, the lieberry and the rollin rink ain't move-in ready.

My source says there are two loans on the property and that you can probably buy the Chateau for the low to mid 300s. Of course the place is once again a tear-down considering how long it has been sitting in the rain wearing nothing but an expired Tyvek wrap to protect from the massive monsoons we have been having lately..

Also, Sheree may actually try to buy it back herself but that would be tricky if it is still in the name of her shell corp, BLU Management. I am sure she thinks she has some new sheisty trick up her sleeve. When we were in court there was something about her LLC paperwork that she was desperately trying to hide.
Man, I hate this. Listen, Sheree, it may be too late to capitalize off the platform of "The Real Housewives of Atlanta", but it's not too late to become the trap version of fitness trainer Jeanette Jenkins. People can say whatever they want about you, but you keep your body and that weave together. Always. Get on that and get your coins up.
Be the first to receive breaking news alerts and more stories like this by subscribing to our mailing list.