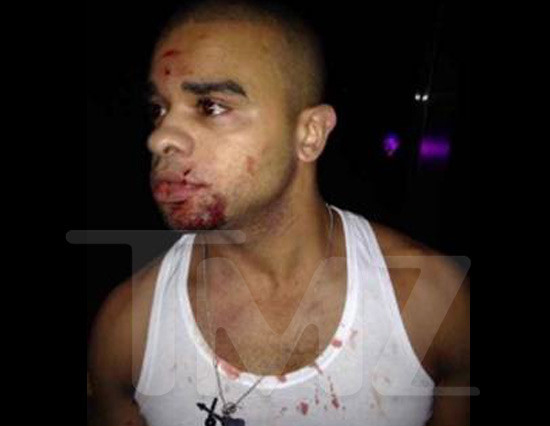 TMZ is reporting that singer Raz-B is comatose and on life support at a hospital in China, just one day after someone hit him in the face with a bottle at a nightclub.
The 28-year-old, who is a former member of the R&B/Pop group B2K (who disbanded in 2004) has been living in China for the past few years, and was performing at a nightclub there Thursday when someone smashed him in the face with a glass bottle as he was trying to break up a fight that had erupted in the crowd.
Raz-B and the person who hit him the face with the bottle were both hauled off to jail by Chinese police, but after it was determined that Raz did nothing wrong, he was released, but not before paying "roughly $5,000" to cover his medical expenses.
After leaving the police station, Raz went to a hospital for further treatment, where he reportedly underwent a minor surgical procedure to repair a gash in his lip, which required four stitches.
But here's where things get "fishy." Sources close to Raz are telling TMZ that he was sent home to rest, but the next day, he didn't wake up, and his backup dancer rushed him back to the hospital.
Doctors reportedly tested the founding B2K member for brain activity and determined that the situation was dire. He's said to be breathing from a ventilator and has been slipping in and out of consciousness.
"He is in a coma and needs as many prayers as possible," Raz-B's publicist Toy Jones told TMZ.
Be the first to receive breaking news alerts and more stories like this by subscribing to our mailing list.