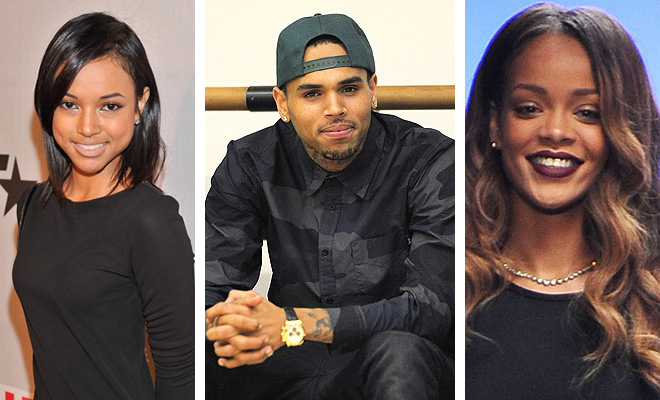 I'm not one of the people supremely interested in finding out which vagina is being poked by Chris Brown's penis on a given day, but plenty people are.
Regardless of what Chris Brown says about the media invading his personal life, he seems to adore the attention because he keeps volunteering information about it. Case in point, his latest interview with the gossip site, HollywoodLlife.com, in which he reveals that he is single again and back on the block.
As Breezy boy explains to the site: "[Fans have] seen me on and off again with different girls, you know who they are, but right now, as a 24-year-old man, I just choose to be single!"
I can feel the hearts of teenage girls, some of their big sisters, a couple of their aunties, and loads of gay men soaring right now. Now, for those wondering whether or not he's still cool with Rihanna and Karrueche Tran, Chris added, "I'm still good friends with them. [Now] it's just me being focused with my music and doing this stuff. Right now, I'm in my prime."
Well, I'd say that's kinda true if you listen to his single, "Don't Think They Know." I can't say the same about the track with Nicki Minaj, but you know, different strokes.
Oh, there's video of Chris Brown explaining his love life (and charity) below:
Remember this space the minute Chris Brown storms the Twitter lamenting the media caring way too much about him.
Be the first to receive breaking news alerts and more stories like this by subscribing to our mailing list.