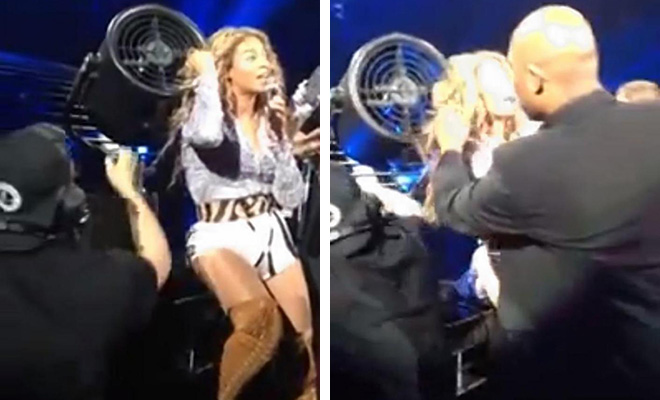 Leave it to Beyonce to get her hair stuck in a fan during a concert, and keep on performing as if nothing happened, which is exactly what happened Monday night in Montreal.
Bey was in the middle of singing her show's closing number "Halo" when her hair suddenly got caught in an electric fan that was sitting behind her. But being the consummate professional that she is, Beyonce kept right on singing while a few stage hands (and some fans) help rescue her hair from the fan's blades.
Showing her sense of humor, Bey later posted a video of her hair crisis on Instagram, as well as a remixed version of "Halo," in which she makes fun of herself for getting her hair trapped in a fan.
"Gravity can't begiiiiiiin/to pull me out of the fan again/I felt my hair was yankiiiiiiiin/From the fan that's always hatiiiiiiiin," she wrote. "I got snatched, 2 snaps… goodnight all."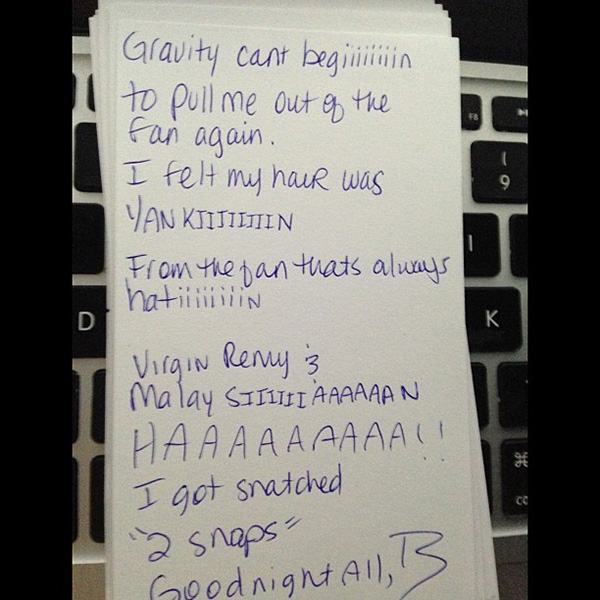 Be the first to receive breaking news alerts and more stories like this by subscribing to our mailing list.