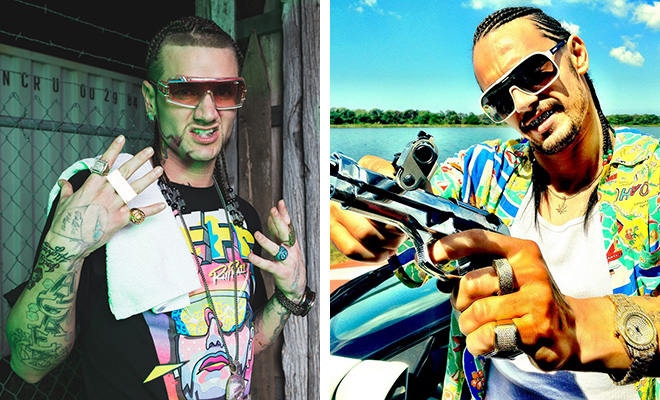 I recently watched "Spring Breakers" for the first time, and because I saw basically every episode of MTV's "G's to Gents," I immediately thought of Riff Raff when James Franco's character as a white faux thug rapper with cornrows, gold teeth and tattoos named Alien was introduced in the movie.
According to James Franco and Harmony Korine — the guy who wrote and directed "Spring Breakers" — Alien was based on a Florida rapper named Dangeruss, but Riff Raff isn't too convinced. He believes that Alien was actually based on his persona and he should get paid for it. So he's suing the creators of the movie for $8 to $10 million.
He offered the following logic behind his reasoning to TMZ:
"It's like if I have a front yard. And you're planting soil and you're planting trees and building peaches and houses and selling parking lots on my property … then I deserve to be compensated for some portion of that money."
Riff Raff made it a point to note that his beef is with the people behind "Spring Breakers," NOT James Franco.
Watch Riff Raff make his case here:
What do you think? Is it just a coincidence, or did "Spring Breakers" really steal Riff Raff's persona?
Be the first to receive breaking news alerts and more stories like this by subscribing to our mailing list.