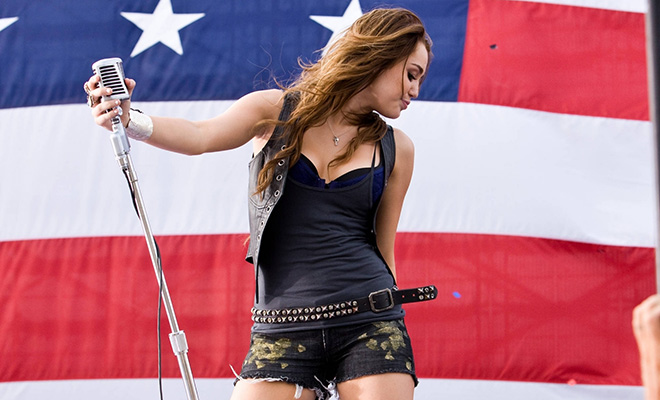 When he was first elected president, Barack Obama had this really cool idea to open up this special section on the White House's official website that gives regular citizens like you and me the ability to file a petition for just about anything we see fit.
Earlier this year, the White House was forced to respond to a We the People petition calling for the deportation of Piers Morgan after it racked up the 100,000 signatures required to bring about an official response. And just a few months before that, last November, actually (a few months after the election) residents in almost all of the 50 states in the U.S. had filed petitions to secede from the country in response to Obama winning a second term..
So as you can tell, people tend to make pretty bizarre requests. The latest being that President Obama changes the U.S. national anthem from "The Star-Spangled Banner" to Miley Cyrus' hit song "Party in the U.S.A."
From Mashable:
"Party In The U.S.A." is the 23rd most-watched video on YouTube with over 342 million views. It details a girl's move to Los Angeles and gives nods to Jay-Z and Britney Spears.

The petition, however fun and patriotically timely it may be, highlights some of the bizarre requests on We the People (remember when one urged Obama to build the Death Star?).

As of noon ET on July 7, the "Party In The U.S.A." petition has only 239 signatures. A We the People petition needs at least 100,000 signatures for the White House staff to review it, send it to the relevant policy experts and provide a response to the supporters.

Why change the national anthem? As the petitioner wrote, "It is what is best for this country."
It's pretty obvious that all of this is a joke, but what if they really did change the national anthem to "Party in the U.S.A.?" Imagine this being sung before next year's Super Bowl, or the music being blasted at U.S. military bases all over the world, and at dignified ceremonies.
Heyyyyy! It's a party in the U-S-A!!!
Be the first to receive breaking news alerts and more stories like this by subscribing to our mailing list.