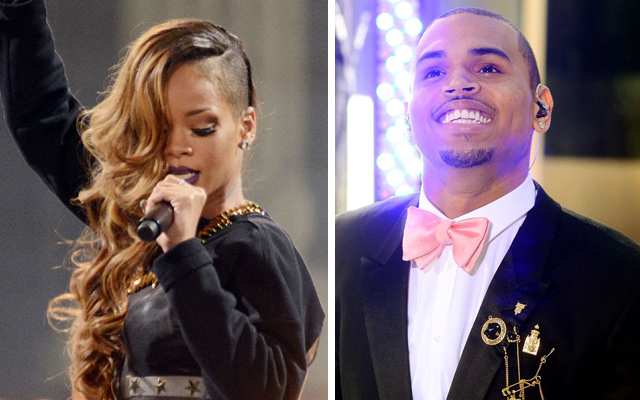 Well, this is awkward. After Chris Brown sent out a tweet announcing Rihanna as one of the artists featured on his new album, X, she uploaded a shady Instagram message quoting "Love & Hip Hop Atlanta's Joseline Hernandez's Che'Mack diss.
In a way, this shouldn't be a surprise. Chris Brown and Rihanna's relationship has been an emotional roller coaster from the start. As controversial as their post-domestic violence reunion was, most knew that it wouldn't last for long and they turned out to be right.
For right now, at least, Chris Brown and Rihanna are off, according to most reports.
But they were on for much of 2012 and during that time, they recorded some songs together, including "Nobody's Business," which appeared on Rihanna's album Unapologetic. Being the prolific duo that they are, Chrianna laid down something for Chris' album too.
But Rihanna appears eager to shut that one-time collaboration all the way down.
It all started when Chris sent out this tweet announcing the features on his new album:
New album features @NICKIMINAJ ,Kendrick , @rihanna, @KELLYROWLAND , @wizkhalifa ,@bobatl and more surprises to come. "X"

— Chris Brown (@chrisbrown) July 4, 2013
Shortly after that, Rihanna sent out this doozy of a line from Joseline Hernandez on Instagram: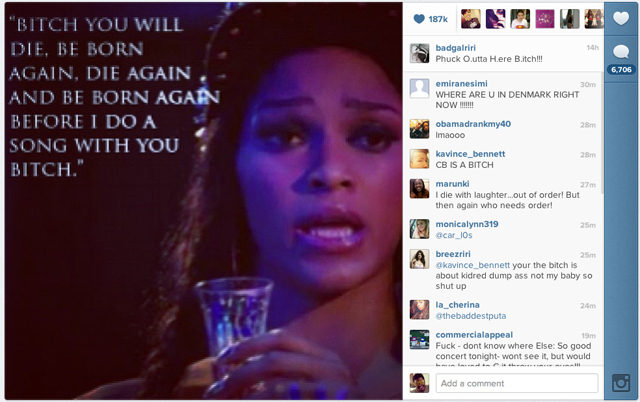 Welp. It's not clear, what this means though. If Rihanna laid down the track, can she revoke it? Will she have her record label intervene to block the song's release? Or is she just blowing hot air on social media for likes and clicks?
Be the first to receive breaking news alerts and more stories like this by subscribing to our mailing list.