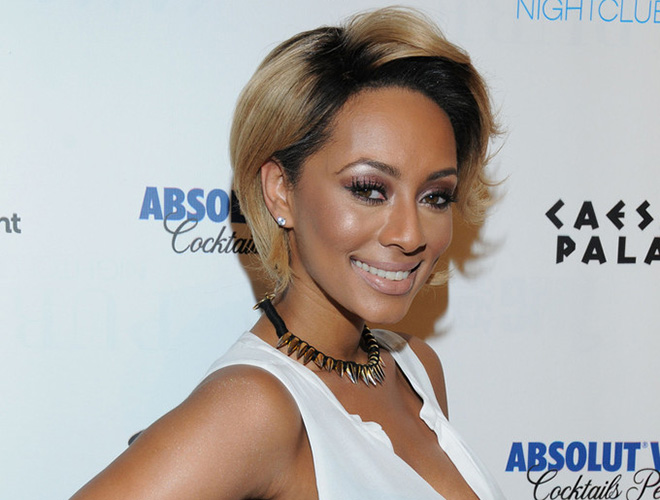 Are you dying in anticipation to hear new music from Keri Hilson? Oh, quit being mean and stop laughing.
The singer-songwriter recently caught up with XXL and discussed her forthcoming new album. A while back, Mike Will Made It mentioned producing her first single, though we never heard it.
In their exchange, Keri updates the status about when we can expect to hear the first offering of her third album as well as whether or not she's working with the same contributors.
XXL reports:
Are you going to be working with Kanye again?
I already have throughout my break. I've actually worked with him. I can't say much about it, but it was awesome. He's a genius. I really, really enjoyed working with him.

Is your relationship with Timbaland intact?
Yeah, our relationship is still intact. At the moment, he's really tied up with other projects, but he's still my executive producer. We talk very often. He's still very much a part of this project just as much as the others.

When do you think you'll drop your single?
Definitely this year, but I can't say. When you say something, people hold you to it. I never know what's going to happen. I could go to the studio tonight—and I will—I could top it. I might feel more confident about a record than I do after it. Even if we think we chose a single, anything could happen. I just want to make sure. People have been waiting my re-arrival. I just want to make sure I give them my best. I don't want to rush. I don't want to release something that I don't feel wholeheartedly about. I feel that I am there. I just want to be sure. I want to take my time and make sure this comeback is just that.

Do you feel like you have to re-introduce yourself when you make your return?
I feel like people are just going to know. The music is going to speak for itself. I don't think I need to re-introduce myself to the world. I've been blessed to have fans all over the world. I know that they will hold me down and spread the word. My entrance into the industry was so organic. I love that. It was kind of word of mouth driven. Social networking driven to tell people. It's driven all by the music. It's not from my fashion. It's not from anything but my lyrics. Just the songs. The music and the feeling people get from it. I'm most proud about that. I think this time around it will be the same way with a bigger impact.
Be the first to receive breaking news alerts and more stories like this by subscribing to our mailing list.