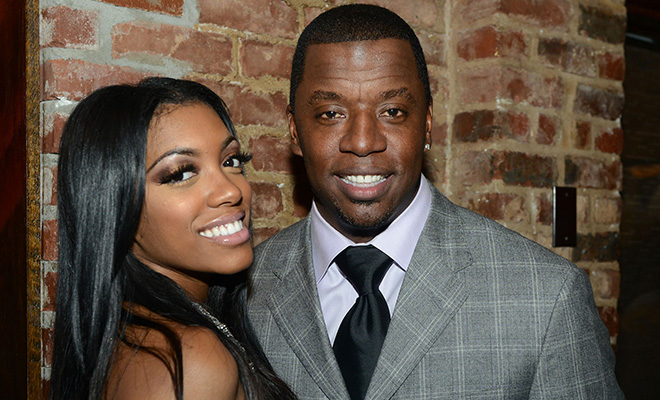 The first round of Porsha Stewart's divorce battle with Kordell Stewart goes to the one who looks just like Thelma from Good Times.
Hip-Hop Enquirer reports that an Atlanta judge has ordered the former NFL star to pay his wife what's been described as a "sizable amount in temporary spousal support until their divorce is final."
Good for you, Porsha. If I'm going to allow my husband to berate me on national television and then find out from Twitter that he's dropping my ass despite him being in the other room I'd want a nice payday, too.
Apparently, the judge was just as pissed as other people were after finding out that Kordell changed the locks on their marital house without telling her.
So after hearing all the evidence in a recent motion filing for spousal support, Superior Judge Goger told Kordell to break Porsha off with $5,000.00 in temporary support. Moreover, he has to return all of her personal possessions to her immediately, or at the very least, pay to have the items placed in storage.
Listen, while we don't all know the intricate details of their marriage — including Kordell's claims that Porsha spends her money frivolously — one thing that we do know is that he's been behaving like an absolute jackass during their breakup. Take it to him, judge. Show no mercy.
Be the first to receive breaking news alerts and more stories like this by subscribing to our mailing list.