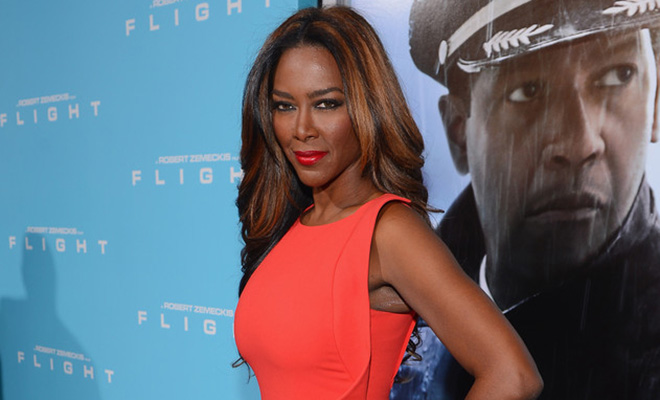 In response to being branded as a trife reality star who can't pay her damn rent, Kenya Moore is suing the landlord who has sought to evict her from the six-bedroom home she was renting in Atlanta.
Kenya was reportedly booted from the house after she allegedly failed to pay the full $3,999 rent in May — short by $848 to be exact. Kenya denies this, claiming she paid the rent for May and June. Worse, Kenya says that crazy ass landlady enters the home without notice.
Of course, there has to be more since Kenya Moore is involved. The former Miss USA also alleges that the landlady "made up the conflict over the lease in order to sell a story to the media … and the eviction is just the landlady's latest attempt to damage her rep."
So Kenya is suing for  "wrongful eviction, slander and emotional distress." And poor thing, she says her friends have "shunned" her since the story broke.
Translation: My co-workers on my Bravo TV show didn't return any of my "Girl, can you believe this?" text messages. Umm, of course they can believe an eviction. This show has seen a few of them already.
For the sake of Kenya's FICO score, I hope this story isn't true. Still, why is she renting a six-bedroom, six-bath house? It's just you, girl. You don't need all that. Save yourself some money.
Be the first to receive breaking news alerts and more stories like this by subscribing to our mailing list.