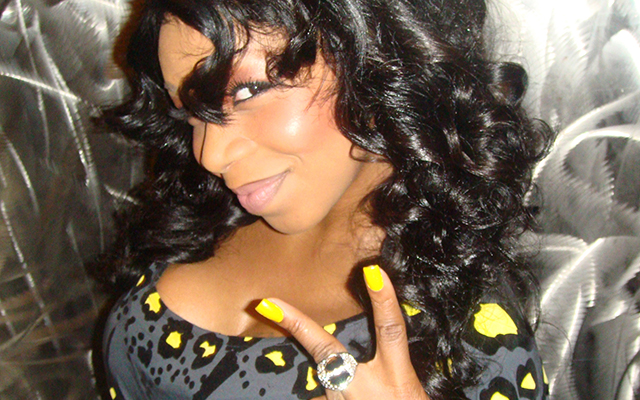 For anyone that watched Ms. Drama on The Gossip Game and her poor man's imitation of Tiffany "New York" Pollard, you remembered that the former Flavor of Love star is one of the few reality personalities to  make a lasting impact. I used to see Tiffany and those mountains on her chest out and about in L.A., but I was wondering when she was coming back to the telly.
Apparently, sooner than we think. In an interview with Spoken Entertainment, Tiffany revealed that she recently shot a pilot with a production company. The former VH1 star also discussed her faith, her love life, and her mom.
On her reality tv comeback:
I've been long awaiting a hearty healthy return to reality television. And the concept would have to fit my life and where it is right now. Fortunately, three weeks ago…I shot a pilot with a brilliant production crew. The concept is bananas. When you guys see this. It's like…we couldn't have accepted her back in any other way. It's true HBIC performance. It's coming!
Will she be appearing on the "Bad Girls Club":
No. It's not that I'm against that…but they already got that going. Why would they need me over there?
On her love life:
Honey chile…I will say this. There is somebody in my life. And he is a big part of it. He influences me daily. I keep it real private…and that's why it works. Sometimes when you moving in certain circles people try to infiltrate that love and test it.
On her faith:
I am a Christian. But I'm not a scary Christian. God inspires me. His whole gospel was to give back to people and to care about mankind. I do a lot of humanitarian work. Of course that does not get picked up, but when you do it from your heart….you're not looking for recognition.
On seeing Lil' Kim for Fashion Week:
That was amazing. I sat with her when she was getting her hair and makeup beat…and she was such a sweetheart. I can't say anything except positive stuff about her and her team. If I was in New York a lot more…we'd be hanging out a lot.
On her Mom:
She's doing great. I'm going to be with her this summer.
Peep the entire 15-minute interview here:
Be the first to receive breaking news alerts and more stories like this by subscribing to our mailing list.