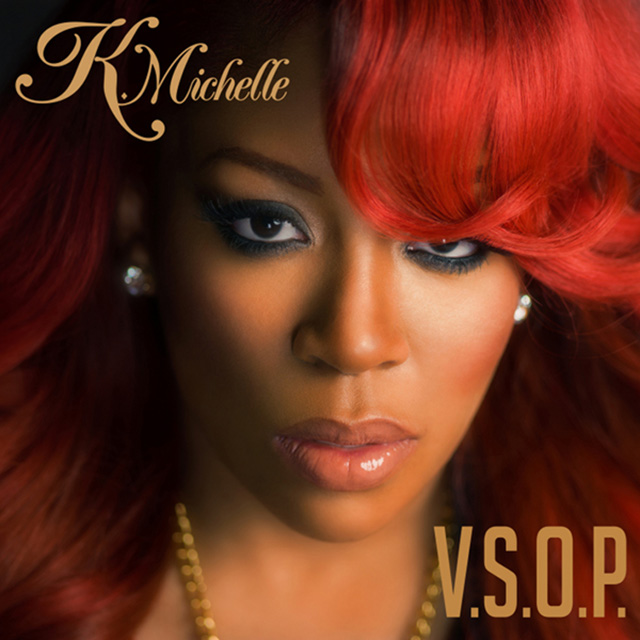 Shady queen and soulful brown liquor loving singer K. Michelle has released "V.S.O.P." — the first single off her forthcoming debut album Rebellious Soul. The track was produced by Pop & Oak and reportedly samples Debra Laws' 1981 hit "Very Special."
Those of you into Teddy Pendergrass and old man drinks ought to know that the track's name is a nod to Very Special Old Pale cognac. I mean, comparing your love to a good grade of booze sounds beautiful to me.
So clearly I love it, and pray to God that Atlantic Records, who signed K. Michelle, doesn't end up adding a rapper to the song for the sake of trying to secure more spins on the radio.
Believe it or not, R&B has been doing quite well this year. Mario has a hot new single; The-Dream is coming back strong; Fantasia's new music is up to par; Chrisette Michele is out here representing for the folks with actually talent; Tamar Braxton is releasing nice songs (albeit songs that song like reworked Keyshia Cole tracks). And hell, even Chris Brown took a break from techno to release the lovely "Fine China."
Applaud R&B, y'all. The fans needed this. As for Ms. Memphis, you can look forward to K. Michelle's Rebellious Soul being released on July 20. I plan to buy it and a bottle of her K's good friend, Mr. Jack Daniels.
LISTEN TO "V.S.O.P." HERE:
Be the first to receive breaking news alerts and more stories like this by subscribing to our mailing list.