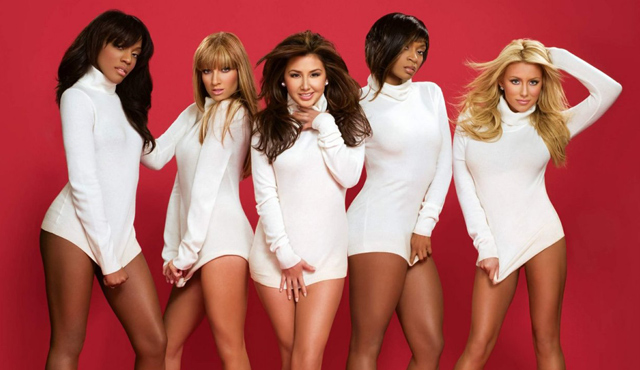 The women of Danity Kane were one of the few success stories to come out of the train wreck otherwise known as Diddy's "Making the Band" reality TV series. And now, it appears that the women have reunited for a possible comeback
TMZ caught up with Dawn Richard, Aubrey O'Day, Aundrea Fimbres and Shannon Bex as they gathered for a lunch date. The only one missing was D. Woods, but let's be honest: She was no one's powerhouse vocalist any damn way so she won't be missed.
Of course Diddy was nowhere to be found and the TMZ cameramen made sure to ask the girls about Diddy. Aubrey, who famously clashed with Diddy repeatedly, flipped her hair and said, "Who?" in response.
That Aubrey is an expert at throwing shade. She gave it to Donald Trump and Diddy real good.
According to TMZ's sources, the girls plan on recording and touring, but the recording part might be difficult since they're all without a major-label record deal.
Aubrey ALMOST made a comeback with her Oxygen reality TV show "All About Aubrey" and her single "Automatic," but it looks her solo career is dead in the water at this point.
Personally speaking, I hope Danity Kane can get a second chance at relevance. We could use a good girl group on the scene again. And "Damaged" was the jam.
Be the first to receive breaking news alerts and more stories like this by subscribing to our mailing list.