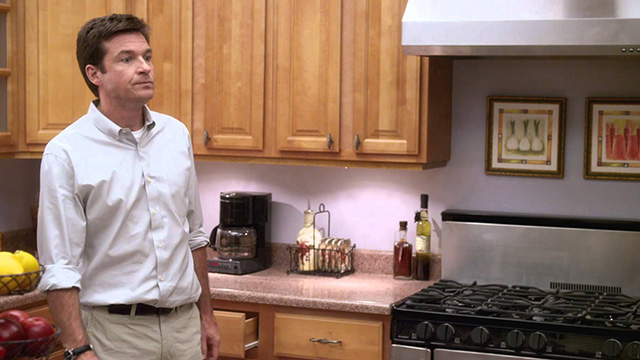 The new "Arrested Development" trailer features all of our favorite Bluth family members — played by Jason Bateman, Portia De Rossi, Will Arnett, Michael Cera, Alia Shawkat, David Cross, Tony Hale, and Jeffrey Tambor.
Unfortunately, the promo is stuffed with repeats of old jokes and a few head scratching plot points that involve very large birds. George Michael (Cera) still has an inappropriate relationship with his cousin Maeby (Shawkat). We know this because they appear to be college roommates. Buster (Hale) is still a weirdo. Lindsay (Rossi) is still cold and incapable of expressing affection for her "never-nude" husband Tobias (Cross). G.O.B. (Arnett) is still trying to impress women with his lame magic tricks. The list goes on…
There has been a great deal of anticipation for the new season and sadly the trailer doesn't live up. Hopefully, it's not an adequate preview of what we can expect.
On the flip side, if it ain't broke… you may be able to get away with recycling the same jokes, especially well-loved jokes.
Created by Mitchell Hurwitz, "Arrested Development" debuted in 2003 and earned rave reviews. There was just one problem, no one was watching. The show was canceled after its third season in 2006.
Yet in the years that followed, the show gained a cult following. Advances in home entertainment led the off-beat comedy to become even more popular and sparked talk of a film version.
Now recognized as one of the best shows of all time, "Arrested Development," will make a comeback on May 26th after a eight-year hiatus when 15 new episodes of the show debut on Neflix.
Lucky for us, several of the show's notable guest stars, like Judy Greer, Henry Winkler, and Liza Minnelli will reportedly be reprising their roles. Other high profile guest stars include Kristen Wiig, Isla Fisher, and John Slattery.
Check out the Season 4 trailer here:
Be the first to receive breaking news alerts and more stories like this by subscribing to our mailing list.