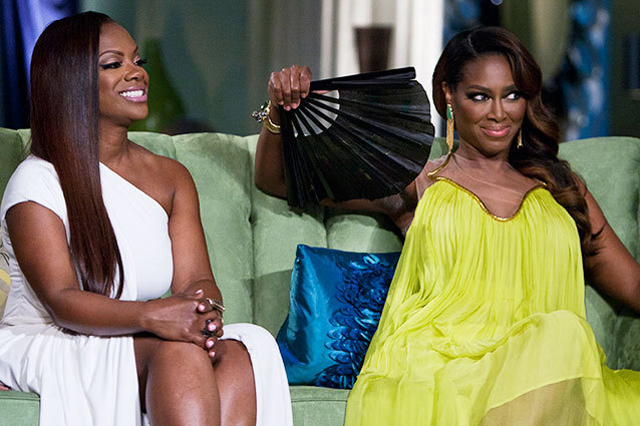 If you watched any of the foolery and mayhem on season five of "Real Housewives of Atlanta", it's no secret that Kenya was the breakout star of the show. What other bitch on the cast got a shout out from Beyonce after all?
Kenya Moore is hip to the fact that her character and personality contributed to the ratings boom that the show saw in season five and because of that, she's smartly negotiating for a fatter paycheck to return for season six, TMZ reports.
Supposedly, the deal for Kenya's return is "nearly done" and they're just haggling over the dollars and cents of Kenya's salary. If Bravo execs are smart, they'll cut Kenya a check for whatever she wants and keep it moving.
While NeNe has definitely helped establish the RHOA brand, truth be told she wasn't THAT compelling in season five. She was too busy floating in and out as she shot her various TV shows to really be a driving force on the cast. If it wasn't for Kenya, the show might've been as dull as "Love & Hip Hop" (New York)", to be honest.
The other bit of news that TMZ is hearing is that Porsha Stewart will return although in a "diminished" role. Not sure what that means. Does that mean she'll just be a friend of one of the Housewives and become a recurring character like Marlo or what?
Either way, it doesn't sound very good for her. Poor Porsha, she stay losing in 2013 while Kenya keeps it, well, fabulous.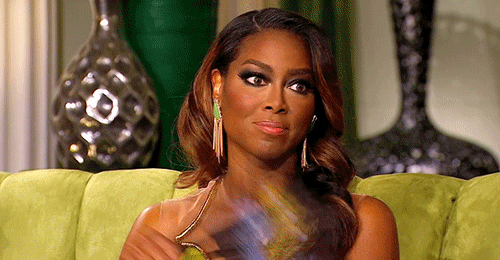 Be the first to receive breaking news alerts and more stories like this by subscribing to our mailing list.