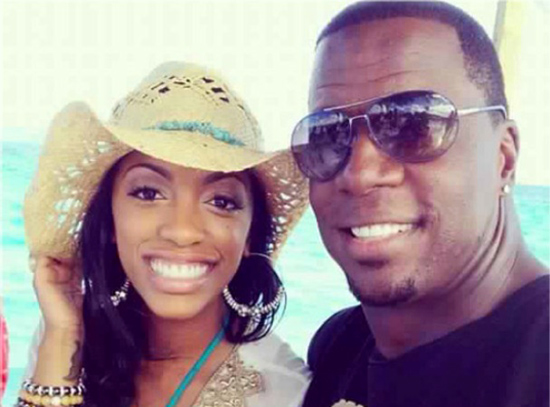 While you might think she's a ditz, Porsha Stewart would like to inform you that unlike her "Gone With The Wind Fabulous" co-star, Kenya Moore, she doesn't have to fabricate relationship drama to keep Bravo execs' interest.
Rumors began to swirl that perhaps the Thelma from Good Times look-a-like and hubby Kordell Stewart weren't really getting a divorce and that they're dramatic split is nothing more than Porsha's attempt at securing her spot on the sixth season of The Real Housewives of Atlanta.
A rep for Porsha was sent to cut rumors of her nasty divorce being a sham down to the white meat.
The rep told Hip Hollywood: "That's absolutely ridiculous. Given everything this abrupt filing has put her through in the public, she would never bring something like this on herself, ESPECIALLY with them having a child in the house. She wishes things could have been different but that simply is not possible."
Besides, "everybody knows" that pairing a vulnerable, newly divorced, doe-eyed piece of fresh meat with a pack of vultures makes for much better television anyway.
Be the first to receive breaking news alerts and more stories like this by subscribing to our mailing list.