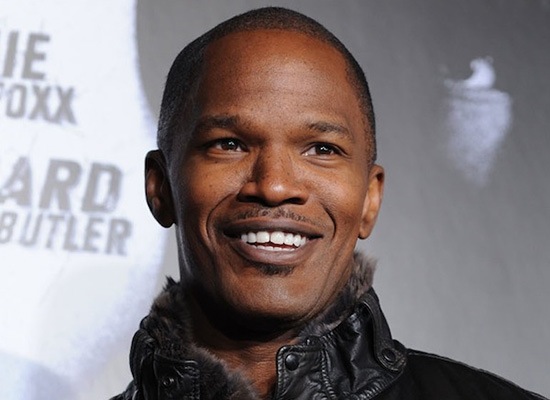 Jamie Foxx is reportedly in talks to star in the modern day remake of Annie as Daddy Warbucks. Quvenzhane Wallis is slated to play Annie.
Annie, everyone's favorite childhood story about a young orphan that gets adopted by a wealthy, grumpy business man, is also set to get a modern day twist.
With Will Smith and Jay-Z taking the reigns as producers, fans of the classic movie can surely expect a much cooler version with a ridiculous (in a good way!) movie score.
Jay-Z has already produced the score for the Great Gatsby, and it has everyone talking, including the director Baz Luhrman and Leonardo DiCaprio.
If reports are true, Foxx would be the perfect person to play Daddy Warbucks. Known as a triple threat in Hollywood, there are not many lead actors that can sing, dance and act and make it look effortless like he can. Plus, the pairing of Foxx's infectious personality and Wallis' spit-fire attitude is sure to be movie screen gold.
The role of Annie was originally slated for Will Smith's daughter Willow, but she dropped out and told her dad she wanted to a normal 12-year-old. Well, a normal Hollywood 12-year-old, because there are probably not a lot of 12-year-olds that would turn down an opportunity to star in a classic movie produced by Smith, Jay-Z and Beyonce.
Will Smith explained back in February:
"Willow was supposed to be doing Annie, we got Jay-Z to do the movie, got the studio to come in and Willow had such a difficult time on tour with Whip My Hair and she said, 'You know Daddy, I don't think so' and I said, 'Baby, hold up! I said no, no, no, listen, you'll be in New York with all of your friends and Beyoncé will be there. You will be singing and dancing,' and she looked at me and said, 'Daddy, I have a better idea, how about I just be 12."
Annie is scheduled to hit theaters in 2014.
Be the first to receive breaking news alerts and more stories like this by subscribing to our mailing list.