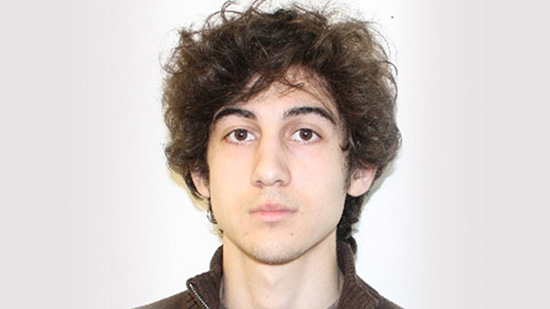 Contrary to previous reports, the surviving Boston Marathon bombing suspect has begun to respond to questions from investigators as of Sunday, April 21st.
Early Sunday it was reported that 19-year-old Dzhokhar Tsarnaev — who along with his older brother Tamerlan Tsarnaev killed three people and injured more than 180 others at the Boston Marathon last Monday (Apr 15) — had suffered traumatic injuries so bad before his arrest on Friday night that he would be unable to successfully communicate with investigators.
26-year-old Tamerlan Tsarnaev was killed after he and his brother got involved in a shoot-out with police early Friday morning.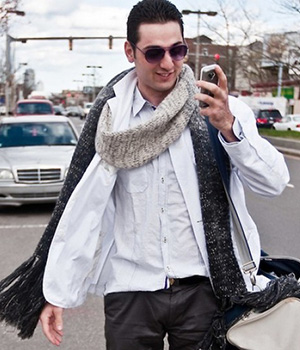 Tamerlan was reportedly run over by an SUV being driven by his younger brother as he was being arrested by police. He was taken to a nearby hospital where he died. An extremely graphic photo showing his injuries and the extent of damage that was done to his body has been floating around the Internet all weekend.
Dzhokhar Tsarnaev — who initially escaped arrest and was on the run — is alive, but in critical condition. Investigators believe that that the teen attempted suicide before he was captured, as evidenced by a serious gunshot wound to the throat that has prevented him from speaking to anyone.
Boston mayor Tom Menino had said that Dzhokhar's injuries were so severe that federal agents would never be able to properly interrogate him. "We don't know if we'll ever be able to question the individual," he said.
But as of late Sunday, nearly 48 hours after he was taken in to custody following an intense manhunt last week and subsequent gun battle that resulted in the death of his brother, federal officials were saying that Dzhokhar has been communicating with them, responding to questions in writing due to his throat wound.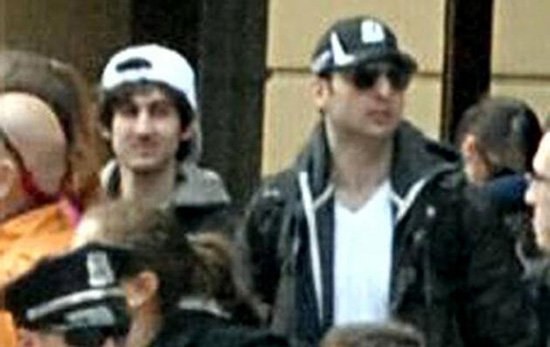 Law enforcement sources have said that they are putting the final touches on charges against Tsarnaev and will announce them today (Mon, Apr 22).
More details about the Thursday night car chase that ended in Dzhokar's brother Tamerlan's death and later, Dzhokar's arrest, emerged over the weekend.
The brothers hurled a pressure-cooker bomb similar to the two that went off at the marathon during the firefight, Watertown Police Chief Edward Deveau said on Saturday. The men were in two cars when confronted by a lone police officer, Deveau said, and later threw four grenade-like explosives at pursuing officers.

NBC News contacted the driver of an SUV who allegedly was carjacked by the brothers hours before the shootout. The driver, who asked that his identity not be revealed, said he escaped after the brothers drove his car to a gas station in Watertown. He described them as "brutal and cautious."

Also on Sunday, Massachusetts Gov. Deval Patrick said that surveillance video clearly puts Tsarnaev at the scene of the attack, acting suspiciously.

"It does seem to be pretty clear that this suspect took the backpack off, put it down, did not react when the first explosion went off and then moved away from the backpack in time for the second explosion," Patrick said on "Meet the Press." "It's pretty clear about his involvement and pretty chilling, frankly."

Patrick noted that while he had not personally viewed the video recordings, he was briefed by law enforcement on their contents.
Still, much remains unknown about what drove the Tsarnaev brothers to violence, though investigators believe that Tamerlan may have taken a trip to Russia in 2012 under an alias, and that trip may have been when he "got that final radicalization to push him to commit acts of violence and where he may have received training," said Rep. Mike Rogers, R-Mich.
Chuck Hagel, Secretary of Defense, said he hasn't seen evidence to link the bombings to any terrorist groups, and declined to speculate on whether or not Tsarnaev could be sent to Guantanamo Bay if he recovers from his injuries.
"We just don't have the facts, and until we get the facts, then it will be the responsibility of law enforcement, DOJ, and other institutions to make some determination as to how that individual should be treated, detained, charged, and all that goes with it," Hagel said. "But right now we just don't know enough about it."
Be the first to receive breaking news alerts and more stories like this by subscribing to our mailing list.