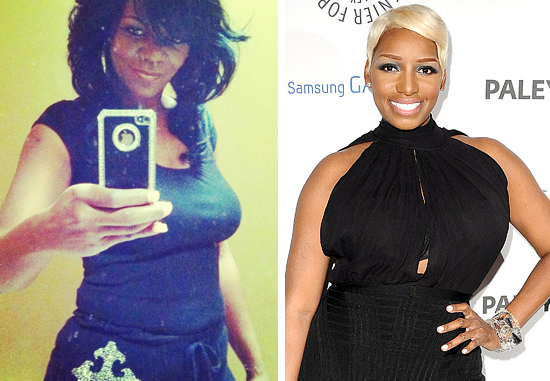 During the "Real Housewives of Atlanta" reunion, NeNe Leakes went nuclear on her co-star Phaedra Parks for allegedly conspiring with her half-sister to expose her. Now, one of her sisters is speaking out.
Kendle Kenya Sparks Davis is NeNe's younger half-sister and she's very very bitter and angry about her older sister's remarks on the reunion show. She's also eager to tarnish her sister's rep by labeling her as a thief, a crook and a liar.
Kenya (not the "Gone with the Wind" fabulous one) was angry with her sister because she called them her half-sisters.

Perhaps Kenya is confused about how genetics works, but the fact that they share ONE parent does indeed mean that she and NeNe are half-sisters.
It doesn't matter if that DNA comes from the mama or the papa, 50 percent is 50 percent. So Kenya is gonna have to settle her beef with NeNe on this one and take it up with science and math.
But the Facebook rants are just the beginning. Kenya spoke out specifically about Phaedra's involvement in her going public with. Straight from the A has the goods:
As I stated in my RHOA Reunion Part 2 recap, Nene's sisters spilled ALL the tea on camera during Phaedra's son's birthday party, revealing stories about how both Nene and Greg had scammed several of their own family members out of money in "real life." The sisters were on a mission… not Phaedra.
Great. So here's the question: Will Bravo offer NeNe's half-sisters a spinoff show? Or at least a guest spot on Andy's "Watch What Happens Live?"
Be the first to receive breaking news alerts and more stories like this by subscribing to our mailing list.