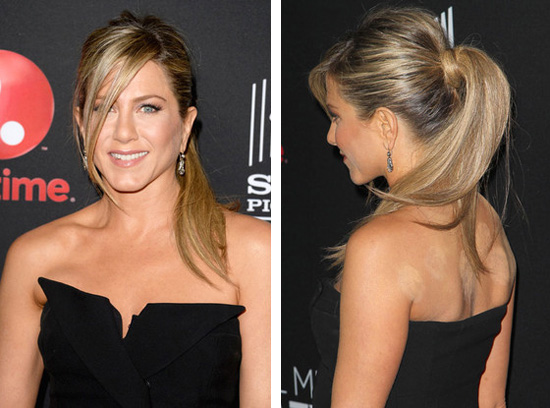 Jennifer Aniston made an appearance at the premiere of "Call Me Crazy: A Five Film" wearing a trendy ensemble that included cute pumps, black shorts and a black and white top. But it was the circular marks on the star's back that has had everyone talking for the last few days.
According to E! Online, the marks appear to be the result of cupping therapy, which consists of using "glass bulbs filled with heat" to "remove toxins and ease muscle tension."
It's supposed to some ancient Chinese form of alternative medicine, but from the looks of the photos of the procedure published by the Mirror … it looks pretty gross (and very painful) but a lot of famous people with money to burn do it, like Victoria Beckham, Paris Hilton and our frugal friend Gwyneth Paltrow.
As you know, Aniston is currently preparing for her upcoming nuptials to Justin Theroux — a man who needs to apologize to the public for co-writing the steaming train-wreck that is "Rock of Ages." But I digress.
"Call Me Crazy," which Aniston directed for Lifetime, stars Jennifer Hudson and will make its debut on April 20.
[H/T: E!]
Be the first to receive breaking news alerts and more stories like this by subscribing to our mailing list.