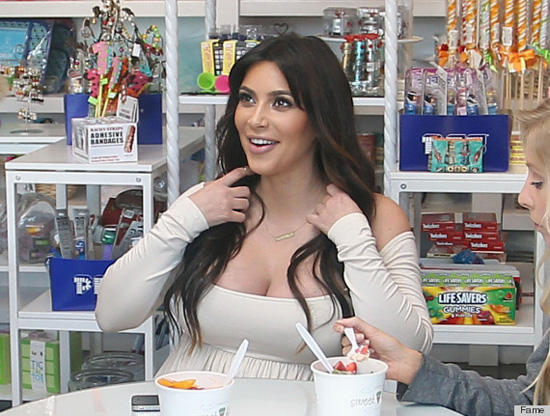 Love her or hate her, the rampant criticism over Kim Kardashian's pregnancy weight gain is abysmal but at least she's not letting it get to her. The reality star has been seen out and about in the hottest maternity trends and the media has had a filed day with her different looks.
Unfortunately, not every outfit is a hit, because let's be honest … they really don't make enough good clothes for pregnant women.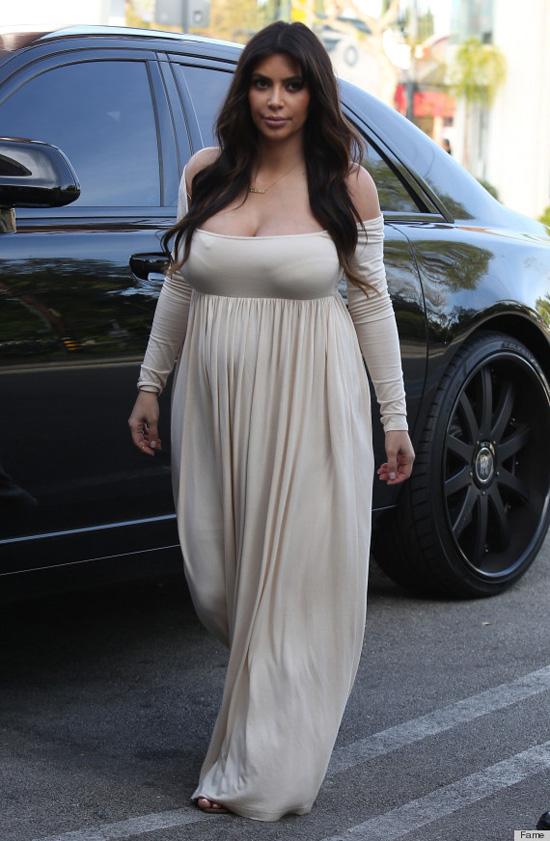 Kim K was recently snapped donning a floor-sweeping maxi dress that was just a little too "live action role play" if you ask us. Think "Dungeons and Dragons."
Not to mention it looked like it was practically falling off. Oh yeah … and we can almost see her breasts!
Over the past few months, Kanye's boo has been criticized for squeezing her growing baby bump into skin-tight outfits. While some of her looks have been somewhat catastrophic, criticizing style is one thing, but cutting down a woman for her weight (pregnant or not) is pretty unsettling.
Of course Kardashian basically signed up for this type of attention, but what message does this type of slander send to other women?
Photos: HuffPo via Fame
Be the first to receive breaking news alerts and more stories like this by subscribing to our mailing list.