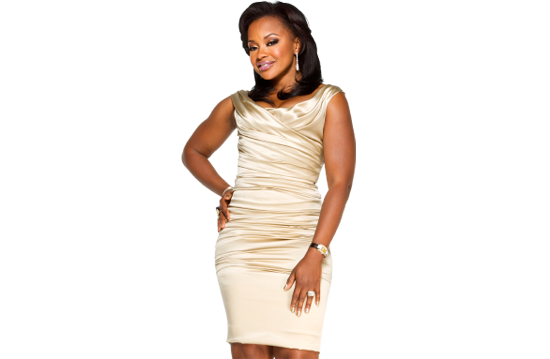 You can't keep a good donkey booty down, y'all. The Atlanta attorney with the junk in her trunk is officially joining the ranks of her "Real Housewives of Atlanta" co-stars Kandi Buruss and Kim Zolciak with her very own spin-off show, "Rich People's Problems."
Everyone's favorite self-proclaimed southern belle Phaedra Parks has embarked on nearly every business venture possible, including mortician and fitness expert, but she's about to bring it back to her base by focusing on her job as an attorney.
Clutch Magazine got an official statement from Bravo about the show's plot.
"When the rich and famous of Atlanta have a dispute, they know that only one lawyer will deliver some cold, hard justice: Phaedra Parks of 'The Real Housewife of Atlanta.' Whether it's friends battling over an $8,000 loan or accusations of stolen Chanel handbags or confusion over a prenuptial agreement and whether it entitles you to two or three live-in staff members, the rich certainly have an odd sense of what qualifies as a problem in today's world, and Phaedra will be there to help them sort it all out."
Wait, why does this sound like a ratchet version of Judge Judy?
Two people who we all know won't be making any appearances on Phaedra's show are NeNe Leakes and Kenya Moore. NeNe has never seen it for "Fakedra" since she first joined the cast of RHOA and Kenya has had her knives out for Phaedra ever since she cut her out of the donkey booty video.
In short, they can barely stand the sight of Phaedra's magnificence and them hating ass tricks will not be welcome.
Will you tune in to Phaedra's new show on Bravo?
Be the first to receive breaking news alerts and more stories like this by subscribing to our mailing list.