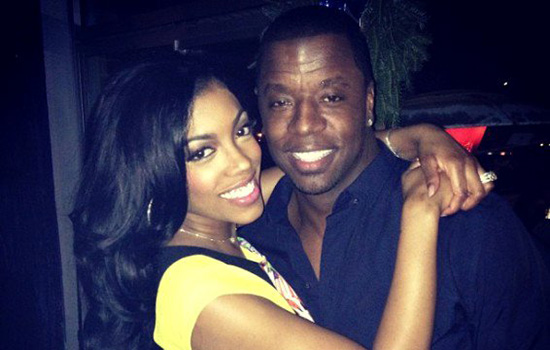 Want to know what it feels like to find out through the Internet that your husband wants a divorce? Well, just ask "Real Housewives of Atlanta" star Porsha Stewart Williams … because apparently she has first-hand experience with the matter.
Porsha — whose tagline in the opening credits of RHOA is "People say I have a picture-perfect life, and I do" (insert obligatory side-eye here) — was said to be "disappointed" completely "blindsided" by Kordell's divorce filing, and had no idea that her husband planned to end their marriage.
According to TMZ (who broke the divorce news), the reality TV star released a statement through her rep saying that she is "disappointed about her husband's recent filing for divorce."
The rep says Porsha had held off on filing for divorce papers herself … because she was committed to the marriage. She says Kordell had promised to work on the marriage with her.

Instead, Porsha's rep claims, "[Kordell] misled her and she found out about the filing in the media … Mrs. Stewart hopes to resolve these personal issues privately with the support of her family, friends and strong faith."
Meanwhile, her friends and others close to her told Us Weekly that she wasn't returning their phone calls and text messages.
"Her whole identity is about being a happy, obedient wife," one friend was quoted as saying. "The other women criticized her for not having a backbone but she was like, 'A real marriage is about honoring your man, your king.' She is really upset."
Another 'insider' reportedly said: "She felt like a prisoner … She's young enough to find someone that's really right for her now."
Porsha has yet to respond to the news of her divorce, but she did post this on Twitter & Instagram: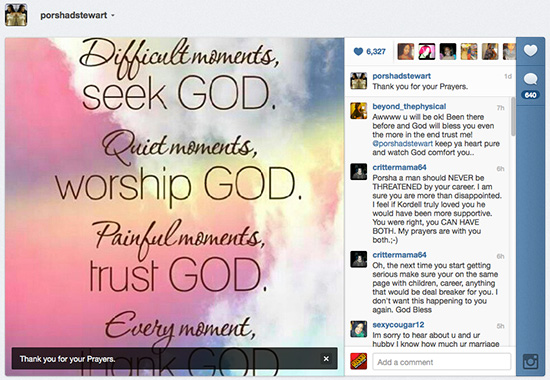 Be the first to receive breaking news alerts and more stories like this by subscribing to our mailing list.