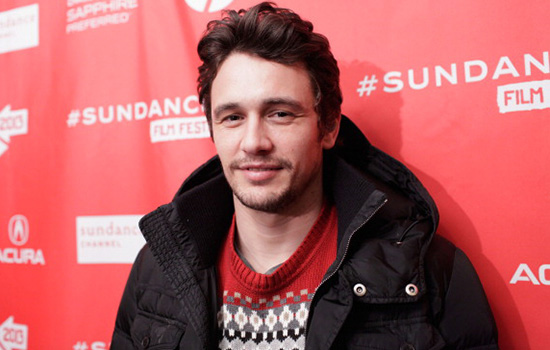 James Franco is many things but being a good neighbor allegedly isn't one of them. According to TMZ, the actor, director, scholar, novelist, etc is loud, messy, and takes up too many parking spaces.
The site reports that multiple neighbors have complained abut the "Spring Breakers" star and have filed complaints with the L.A. housing department.
Apparently, Franco — who often directs and produces films, documentaries, and web vids — has turned his home into a production studio.
One neighbor tells us, Franco appears to be setting up a production shop at his home and the film crews are creating traffic snarls on their small street, making parking impossible. They also grouse kids in the neighborhood are at risk because of all the cars coming and going.
It gets worse too:
But the traffic is just the tip of the iceberg — one neighbor says Franco's in-house film operations generate huge amounts of trash that blow onto her property … and his security has little regard for her privacy, leering at her every chance they get.
Earlier this month, the Huffington Post reported that a neighbor blasted the actor in an anonymous post on the real estate blog Curbed.
Large white production trucks and various other vehicles block our driveway and use it as a loading zone and block our street with such regularity that we have begun calling parking enforcement to have them ticketed; racks of costumes come and go; crowds of people constantly stream in and out of the house and have business meetings in front of OUR house and treat us as if we are eavesdropping sycophants when we walk out our gate to our car; and as I write this, they've set up hair and make-up in their driveway.
In news from the future, James Franco has turned to construction and is building his own town called FrancoTown.
The town will only permit Franco-approved residents to live there. No need to apply. He'll find you.
Be the first to receive breaking news alerts and more stories like this by subscribing to our mailing list.