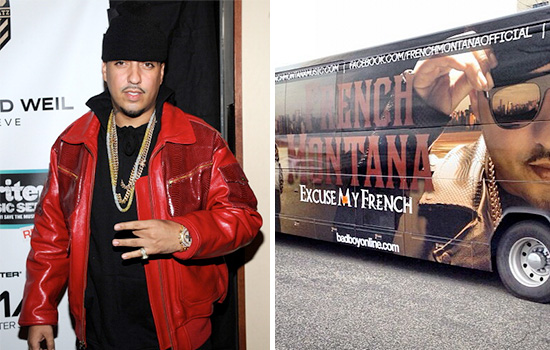 Philadelphia police say that a shooting outside rapper French Montana's tour bus has left one person dead and another hospitalized with a bullet wound to the shoulder.
According to local news reports, the shooting happened late Thursday night (Feb 28) outside a Holiday Inn hotel following the rapper's arrival after he had headlined a concert earlier in the evening.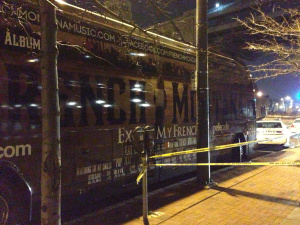 Authorities said after a small crowd of people who had been following the rapper's tour bus formed around the vehicle, a car pulled up and someone fired shots into the crowd.
An unarmed 27-year-old man was reportedly shot in the stomach, while a second unidentified fan was hit in the shoulder and was treated for his non-life-threatening injuries at a nearby hospital.
Fox 29 in Philadelphia reported that there were no suspects in the shooting, but at lest 25 or more people were being questioned by police, including French Montana and members of his entourage.
Police don't believe Montana and his crew were the targets and neither of the shooting victims appeared to have any ties to the rapper, who just shot a video with Nicki Minaj for his new single "Freaks."
Shortly after the shooting, the rapper — who is signed to Diddy's Bad Boy record label — tweeted an Instagram photo of an official appearing to be questioning him and a member of his crew with a caption that read: "nobody got time for this shit."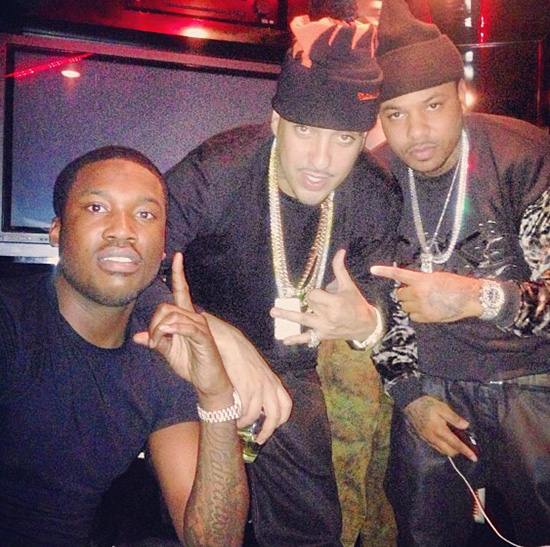 Another Instagram pic with the caption "tour bus life" showed Montana and one of his rap buddies Meek Mill posing on the bus, obviously before the shooting incident.
The incident comes one week after aspiring rapper Kenny Clutch was gunned down on the Las Vegas strip in an shootout that left two other people dead after Clutch's Maserati crashed into a taxi cab that immediately exploded on impact.
Be the first to receive breaking news alerts and more stories like this by subscribing to our mailing list.