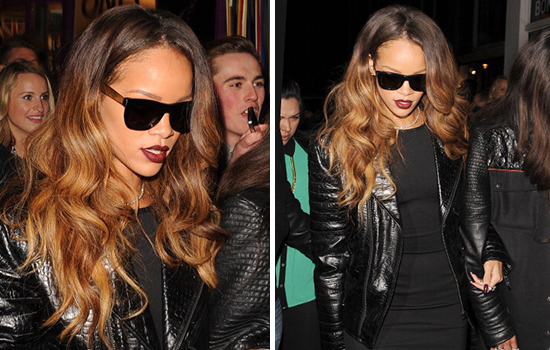 A man in London decided to fight fire with fire when he violently attacked Rihanna for getting back with her abusive boyfriend Chris Brown.
According to the New York Post, the incident occurred during London Fashion Week on Saturday night (Feb 16). The "S&M" singer was in the city to debut her new clothing line for the brand River Island, when she was assaulted by an unidentified man.
The assailant reportedly shouted at the singer, expressing his disgust with the star's choice to reunite with Brown. He also tossed a soft drink at her. During the scuffle, which occurred outside of The Box nightclub,  Rihanna fell to the ground.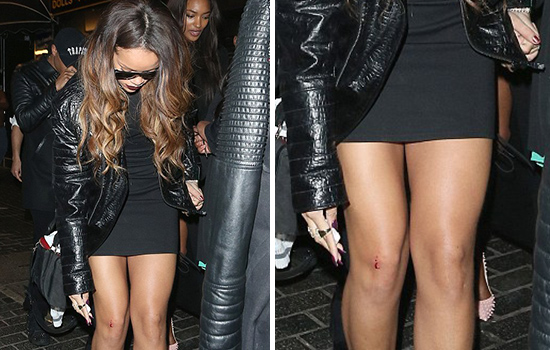 RiRi, who was famously attacked by Brown just over three years ago, was snapped wiping off a busted knee. The 24-year-old's bodyguard injured his leg while attempting to apprehend the man.
Following the attack, the UK's Sunday Times compared her to the late Princess Diana. Rihanna responded to the paper's bizarre comparison via Instagram.
"Just so happens I came home drunk to this in a pile of papers outside my hotel room!" she wrote alongside a photo of the front page that she shared with fans. "My lil Bajan behind, never thought these many people would even know my name, now it's next to Princess Diana's on the front of a newspaper!"
"Life can be such a beautiful thing when you let it be #yourejealous," she added.
The Barbadian stunner sparked controversy last week when she tweeted a photo of marijuana with the caption "Roses are green! Somebody knows how to make me happy."
Be the first to receive breaking news alerts and more stories like this by subscribing to our mailing list.