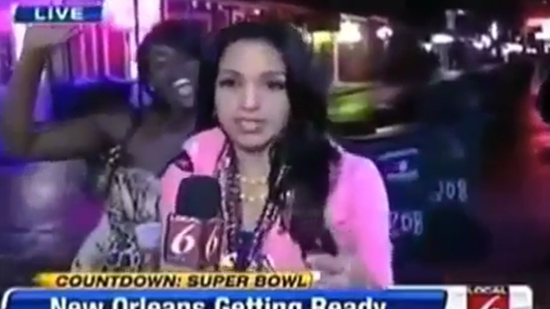 How do you completely shut down someone who crashes your live video report about STDs? Well, you ask them how long they've had an STD, then enjoy their priceless reaction once they realize what's going on.
That's what happened between Jessica Sanchez, a field reporter for Orlando's Local 6 News, and a woman who thought it would be cool to bomb Sanchez' live report on Bourbon Street in New Orleans ahead of last week's Super Bowl.
Check it out below:
Well played news reporter lady. Well played….
[LiveLeak]
Be the first to receive breaking news alerts and more stories like this by subscribing to our mailing list.