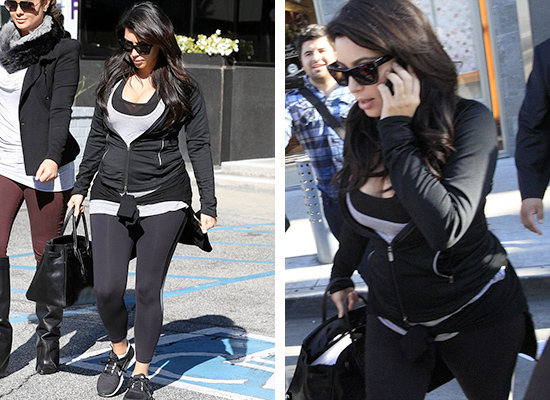 Media darling Kim Kardashian has accomplished so much in her career since the infamous sex tape with Ray J in 2007. From her wildly popular E! reality series, to the many successful endorsement deals, and a top selling perfume, Mrs. Kardashian has done exceptionally well for herself.
For her next challenge, the former Carl's Jr. spokeswoman is tackling motherhood. Unfortunately, due to Kim's melodramatic personal life, her OBGYN is concerned the stress of a dragged-out divorce may put she and Kanye West's unborn baby at risk.
It's been well over a year since Kim notoriously filed for divorce from her 72-day husband, professional basketball player Kris Humphries, yet he still won't grant her a divorce.
According to US Weekly, "Kris Humphries, through his attorney, complained that his estranged wife Kim Kardashian's surprise pregnancy has put an unfair bias on the legal proceedings", which is why the Brooklyn Nets power-forward has failed to amicably annul the marriage.
Kris feels his union to Kim was a complete sham from the beginning and he was nothing more than a pawn in the Kardashian's scheme to capitalize on Kim's nuptials and premeditated divorce.
Allegedly, he also sees Kim's unplanned pregnancy as a calculated ploy to expedite their divorce. Sounds like the plot of a mediocre LifeTime original movie, doesn't it?
It's all become quite messy and confusing; and for the sake of the baby, we wish all parties involved the best at coming to a mutual compromise quickly regarding their ill-fated marriage.
It should go without saying, but the health of the baby is the most important thing and should be everyone's top priority right now.
Be the first to receive breaking news alerts and more stories like this by subscribing to our mailing list.